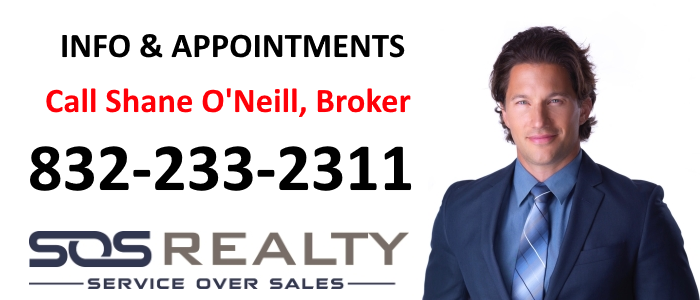 Photo Gallery - Listing ID 50285561
Price: $175,000

Status: Option Pending

Address: 3106 Oak Rock Circle

Spring

,

Texas

77373

-7445

Bedrooms: 4

Full Baths: 2

Total Baths: 2

Acres: 0.078

SqFt: 1,240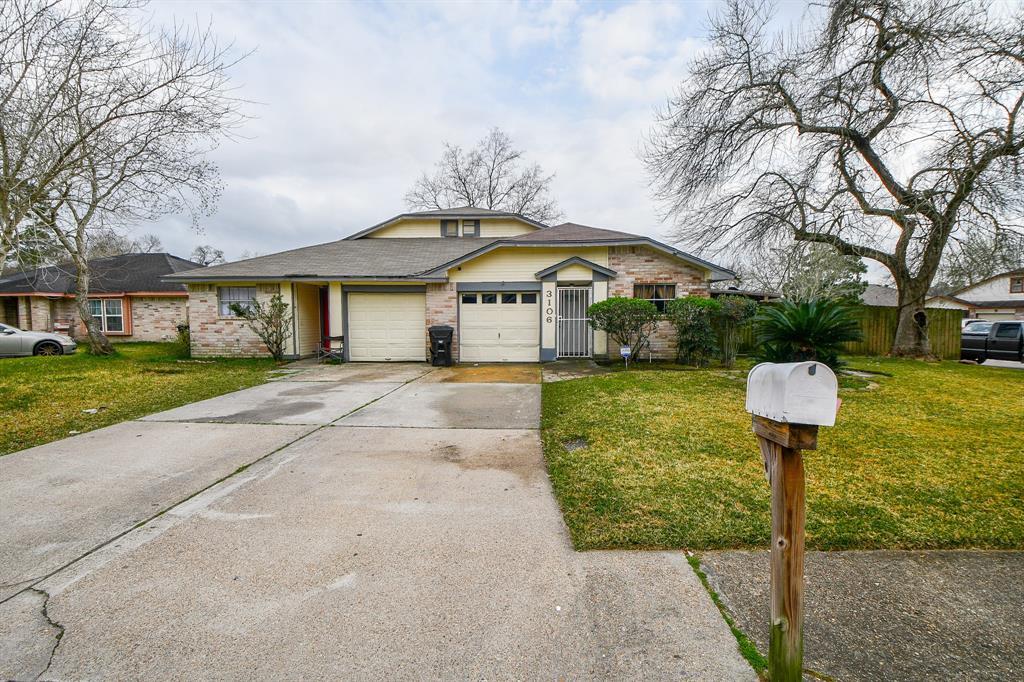 This lovely single family, brick and wood home at 3106 Oak Rock Circle, is nestled in a most desirable cul-de-sac in the Timber Lane community, Spring, TX. This spacious residence features 4 bedrooms, 2 full baths and occupies a 3,400 square-foot lot with 1,240 square-feet of interior living space. Make it your charming starter home!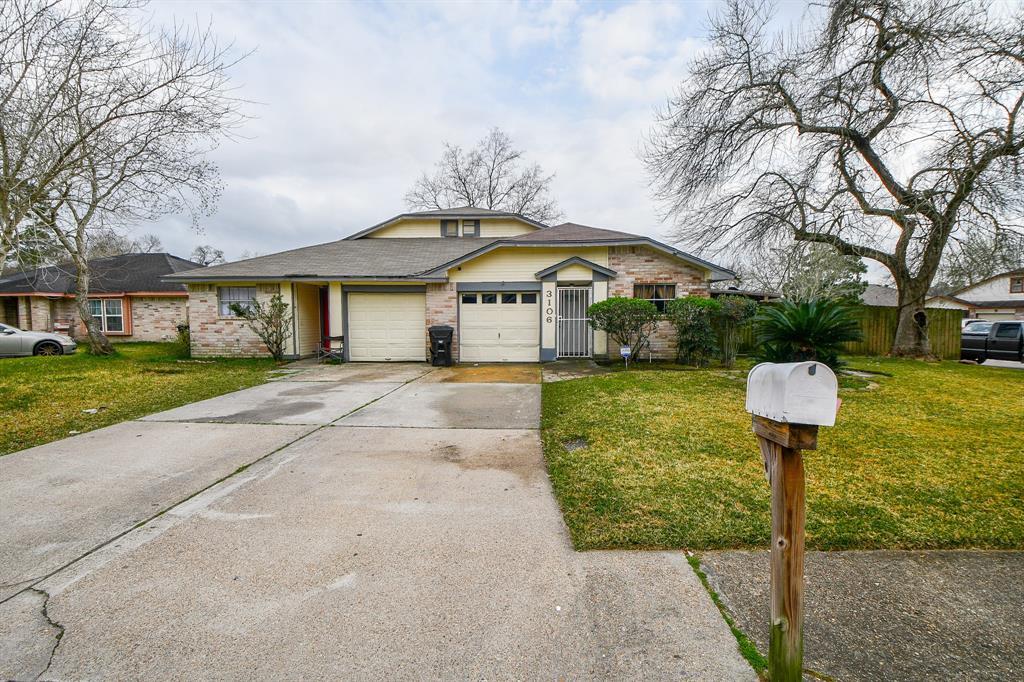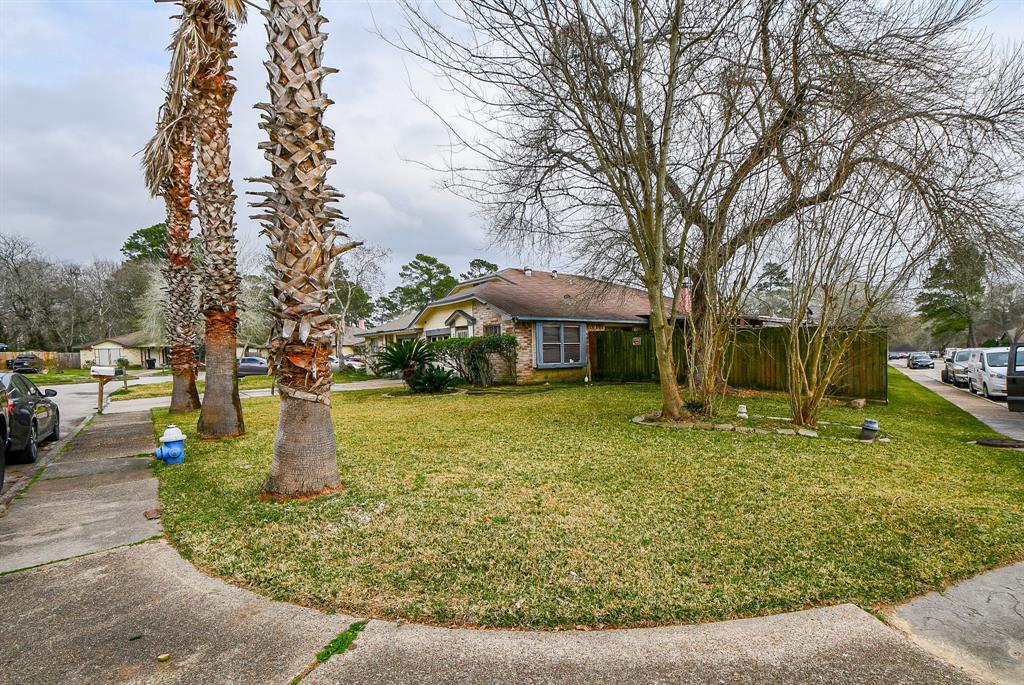 This gorgeous corner location is enviable with excellent maintenance --- inside and out --- showing proud ownership and maximum curb appeal!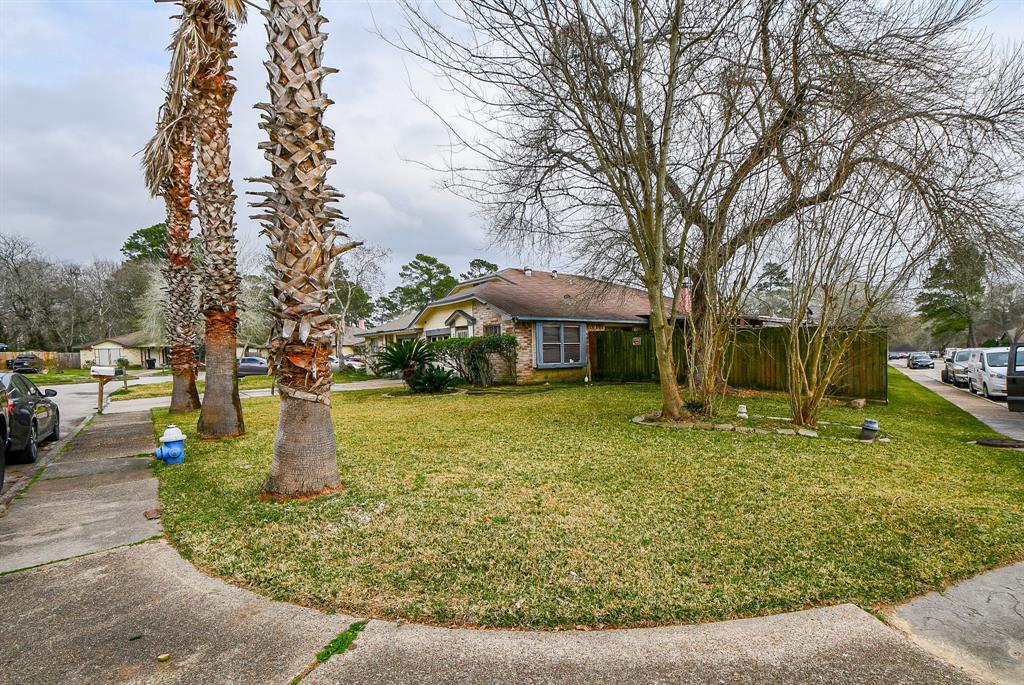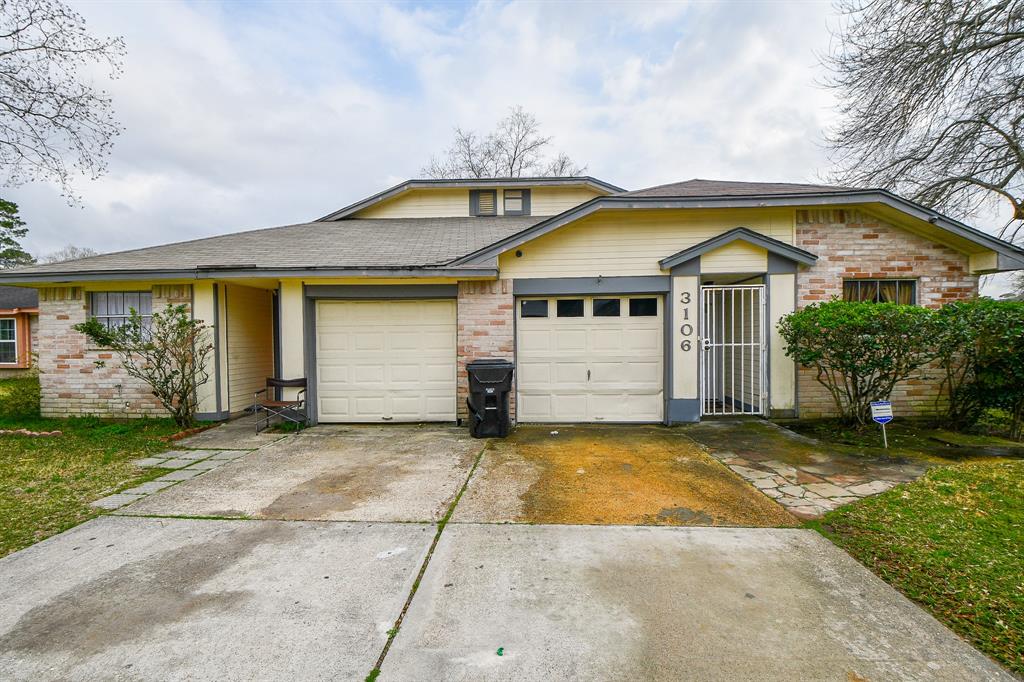 The home features a working garage, plus one that has been cleverly converted into an additional bedroom. As seen here, parking is readily available!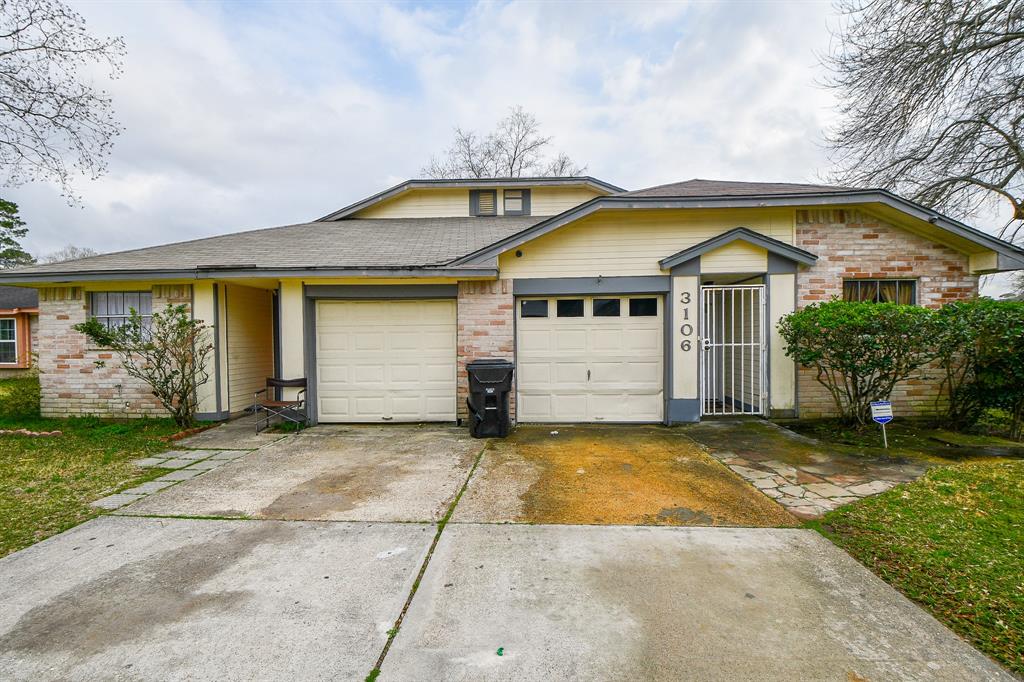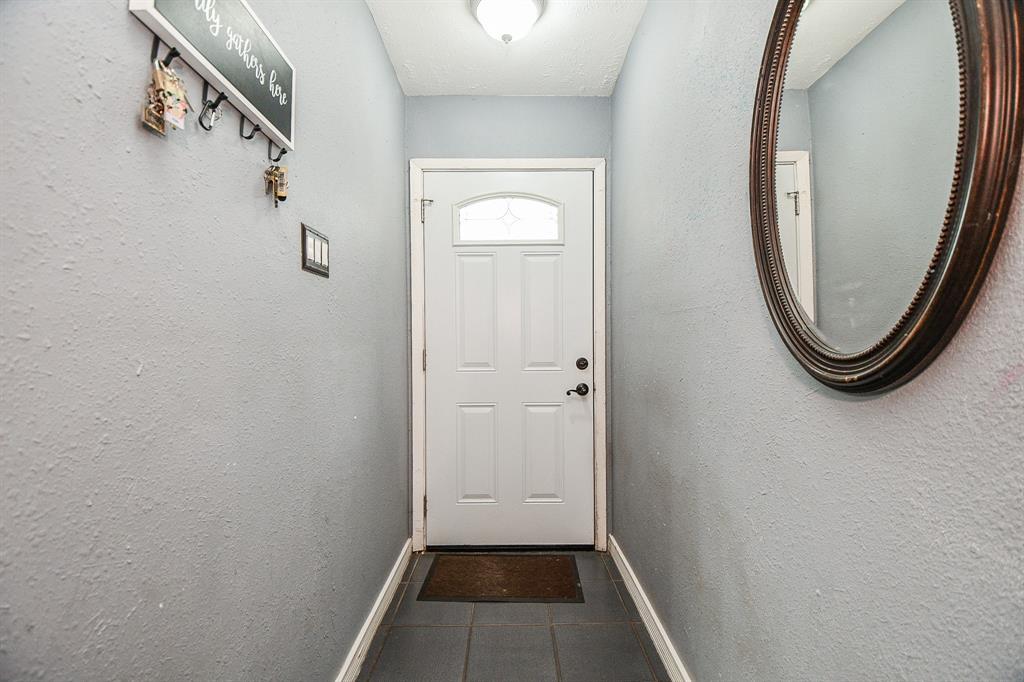 This is your pristine entrance from the inside! Light earth tones grace the walls, complemented by durable tile flooring.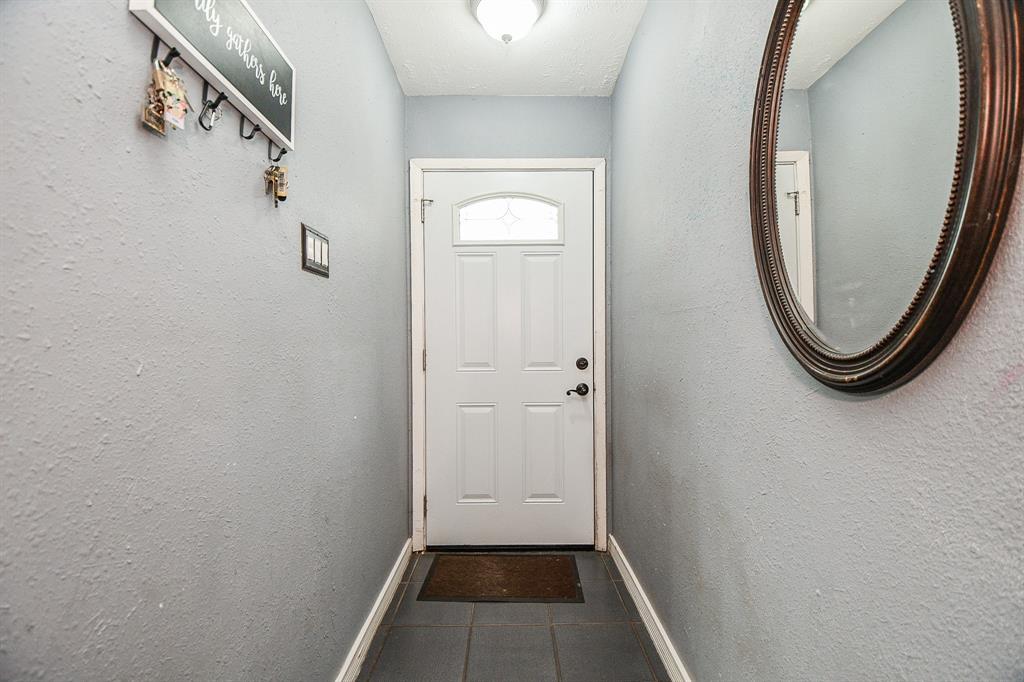 This is your tremendous living space for family, friends and guests! There's plenty of wall and floor space for big, comfy furnishings, with the focal, corner wood burning fireplace, sure to warm spirits in any weather! The latticed/glass/ tile wall treatment with wide arched doorway gives easy access to your chef's kitchen. The lovely, classic french doors, center, open onto your patio/backyard.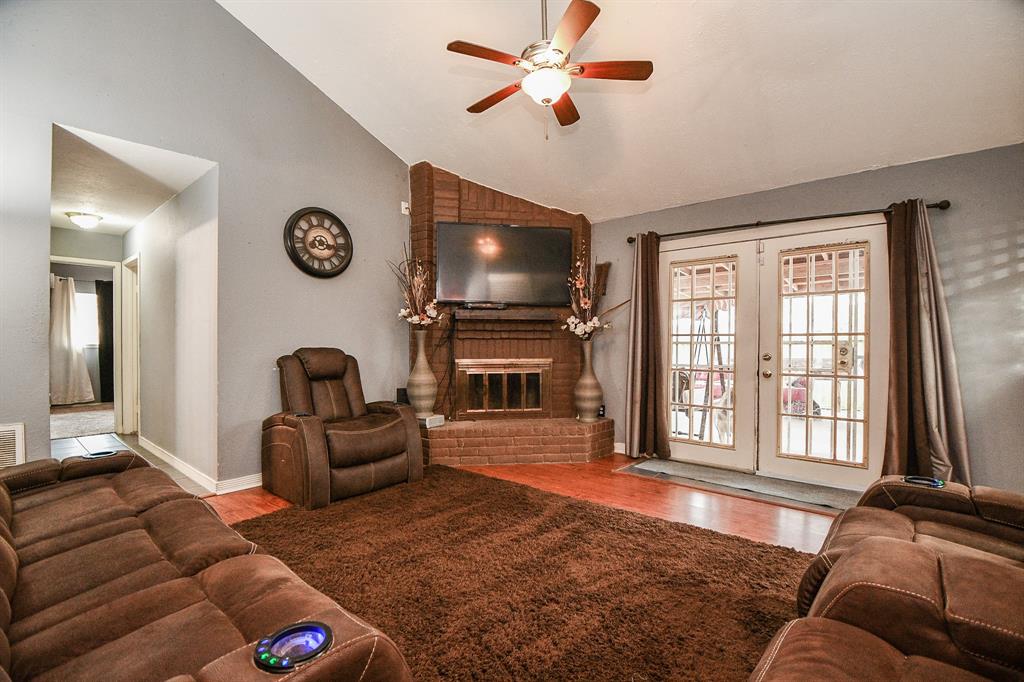 Can you imagine celebrating winter holidays in this divine space?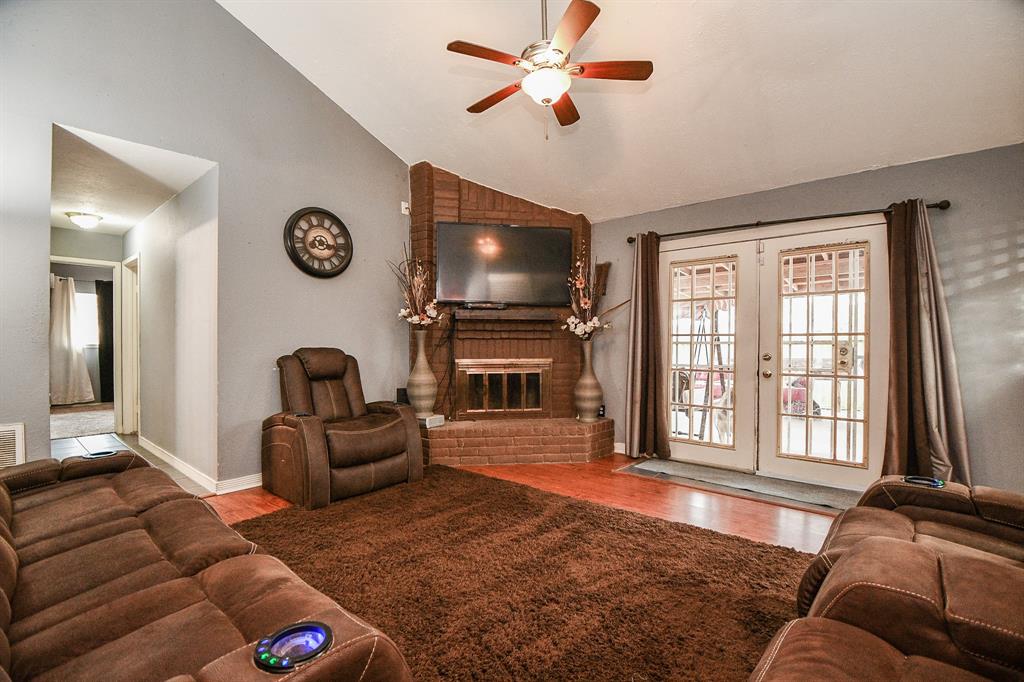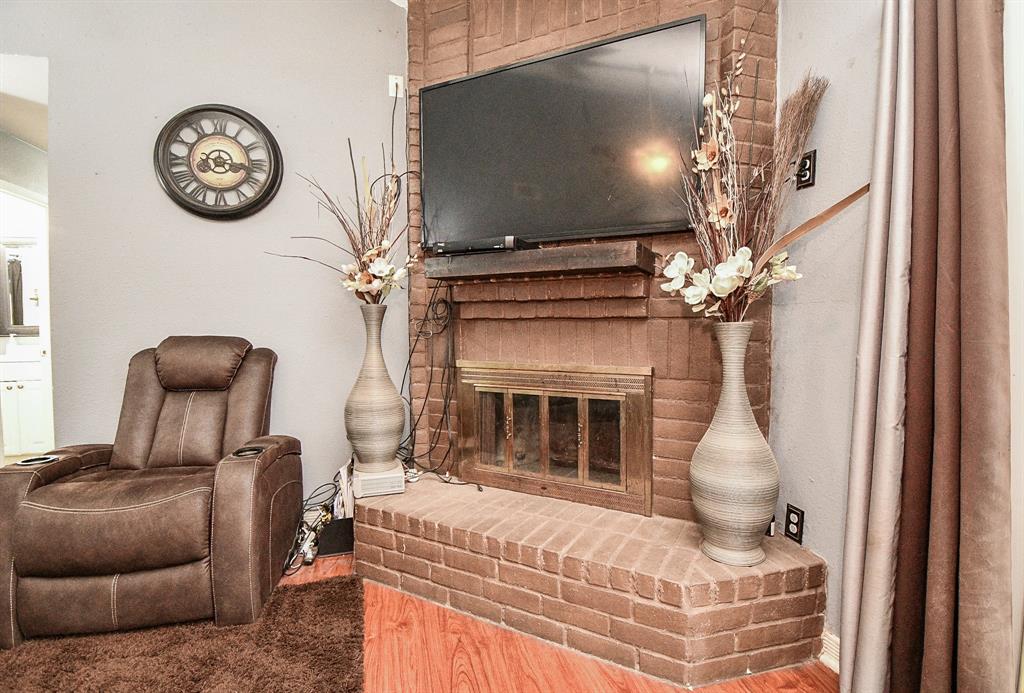 Your wonderful floor-to-ceiling, brick encased corner fireplace is a work of art, in itself.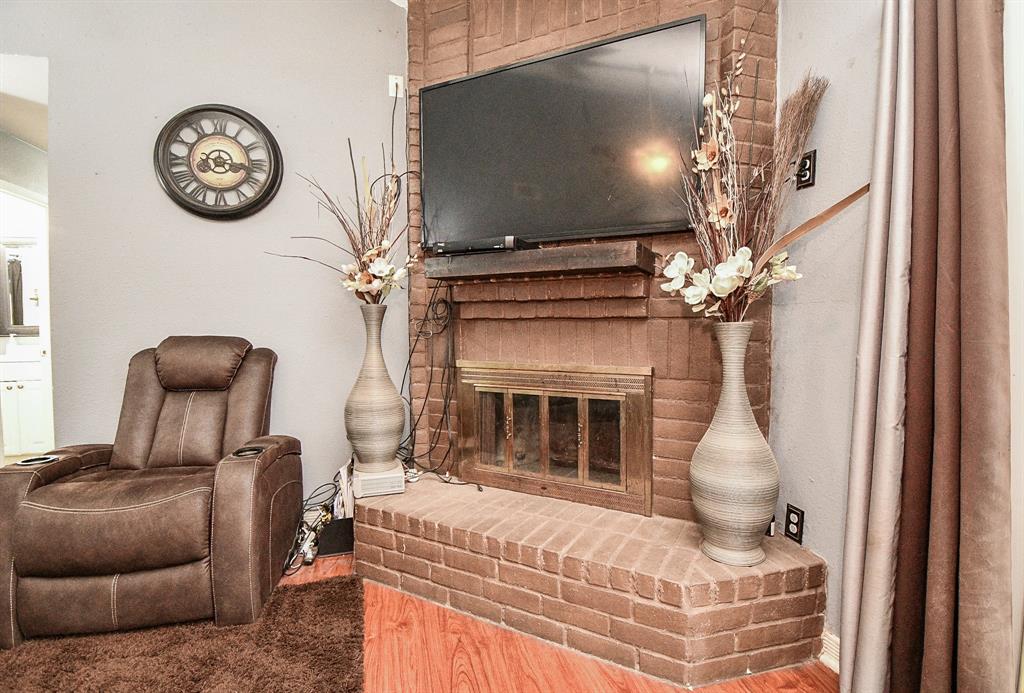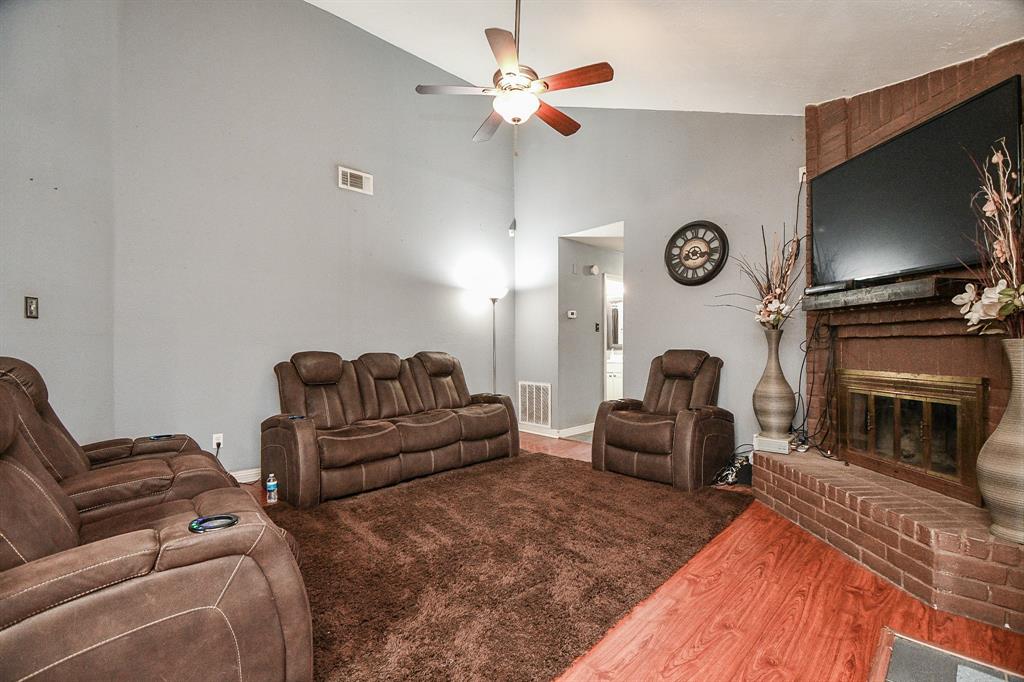 Heavenly high ceilings and easy navigation from room to room and common spaces, is courtesy of the very workable open floor plan design concept. A clever architect provides wide open, airy space and leaves it to you to make your lifestyle statements!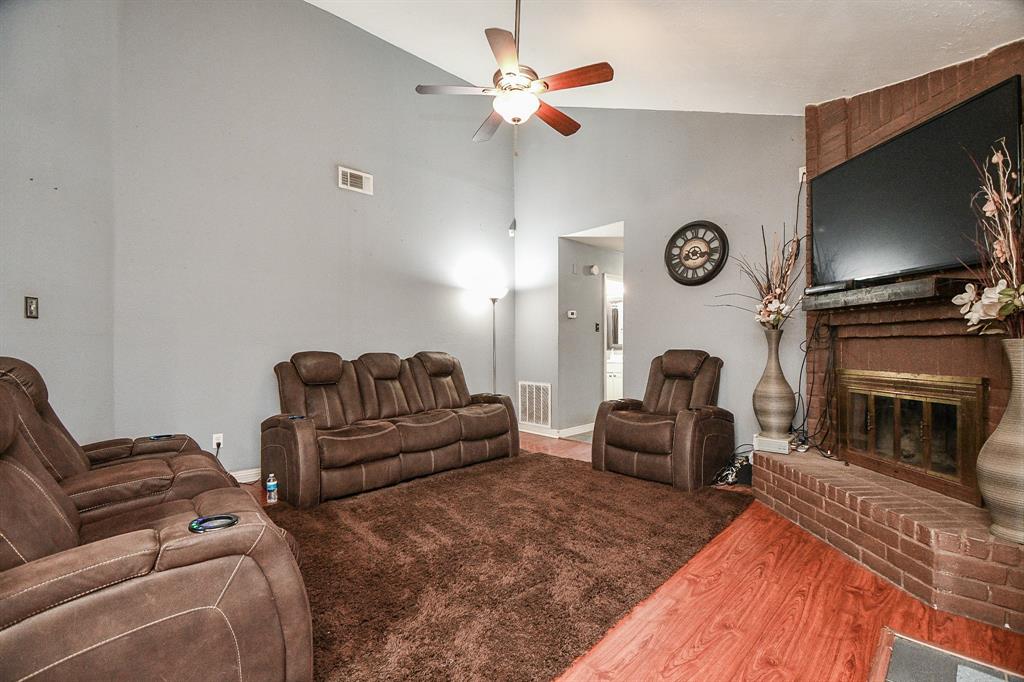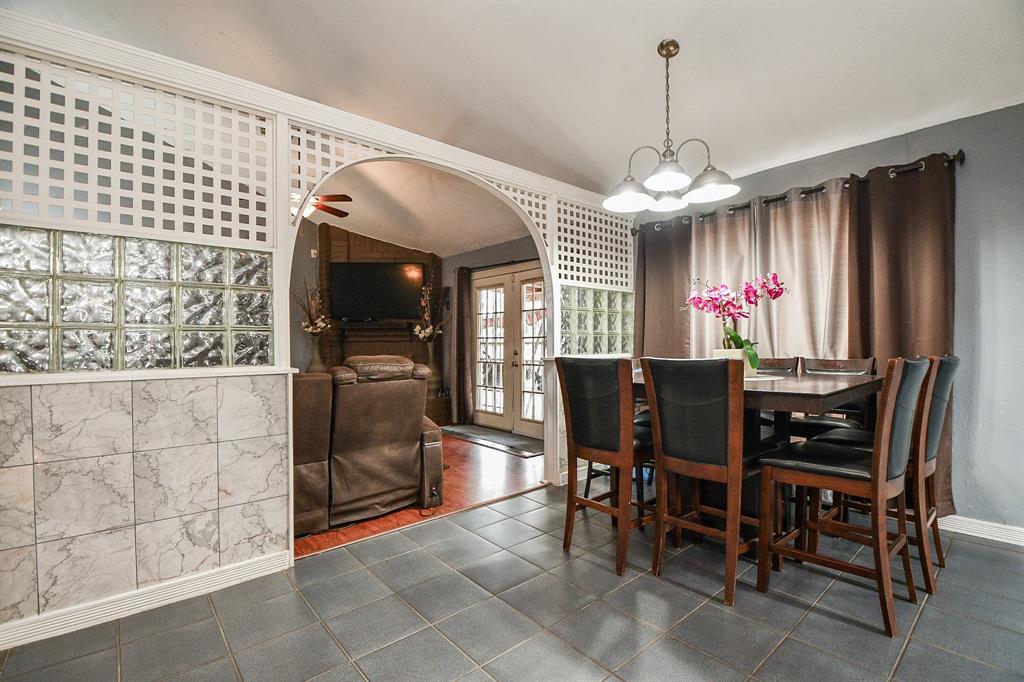 This generous dining space is made somewhat private by this extraordinary wall treatment. Notice that these dining pieces are not exactly small! You've got room here with the full window for natural light.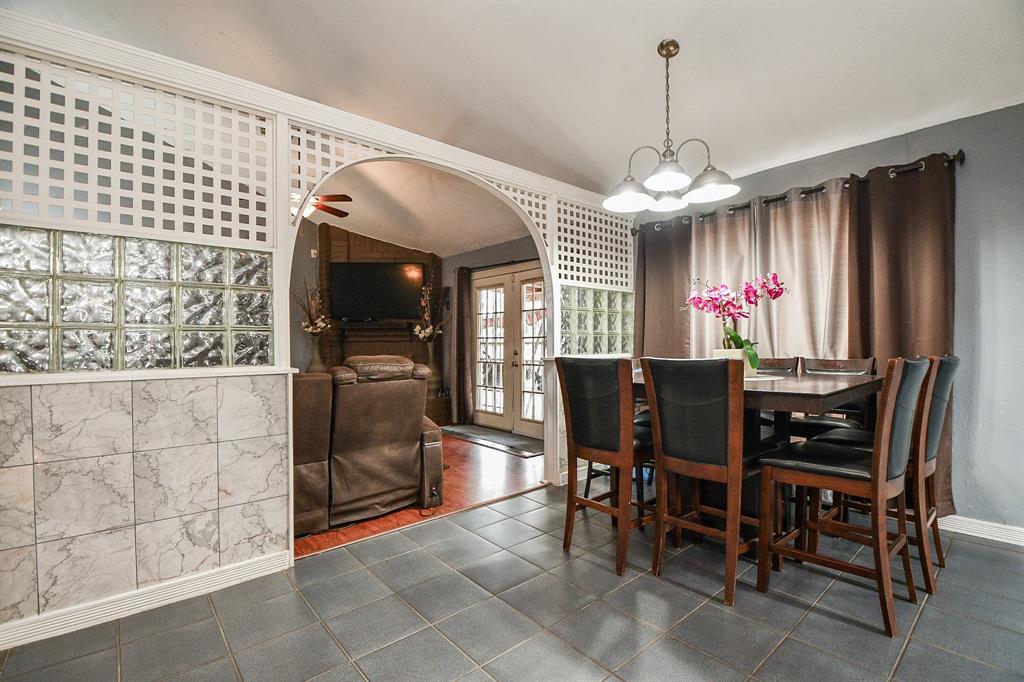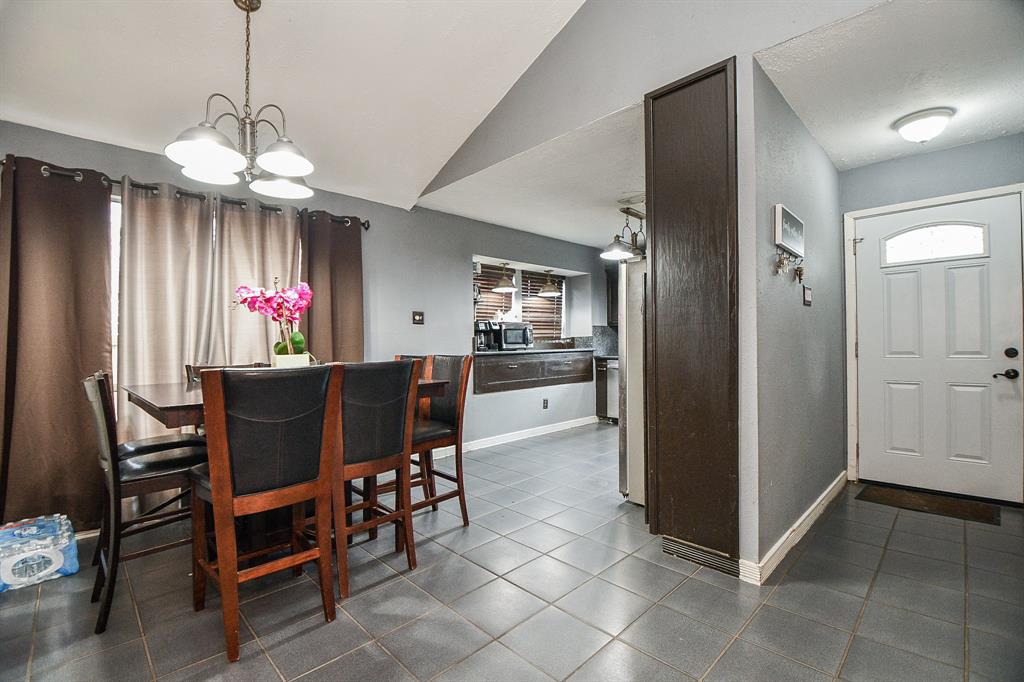 Comfort and convenience in accomplishing everyday tasks is assured in this blended dining/ kitchen area, with your front door in easy sight.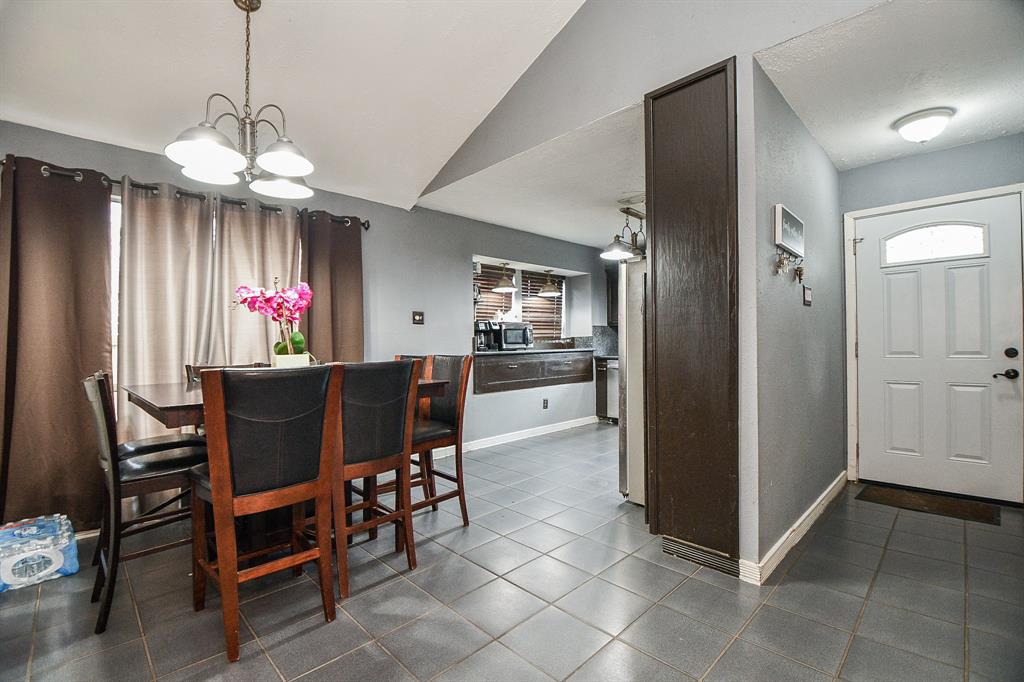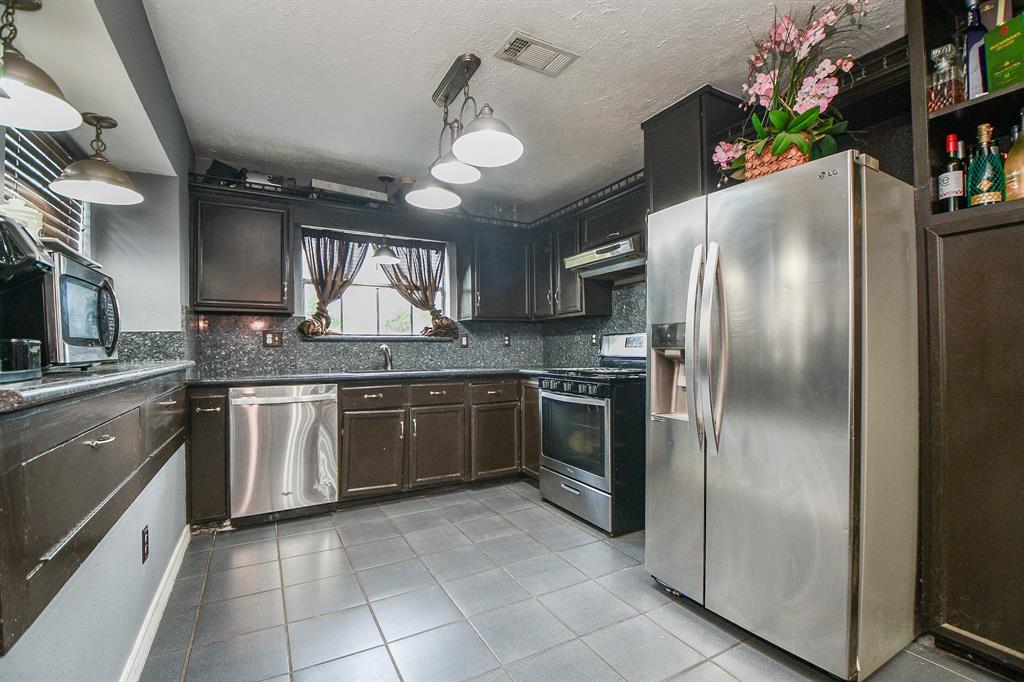 Your chef's kitchen gleams with stainless steel appliances and bright ceiling lights. Dark chocolate colored cabinetry provides great storage and a large window over the sink is always welcomed.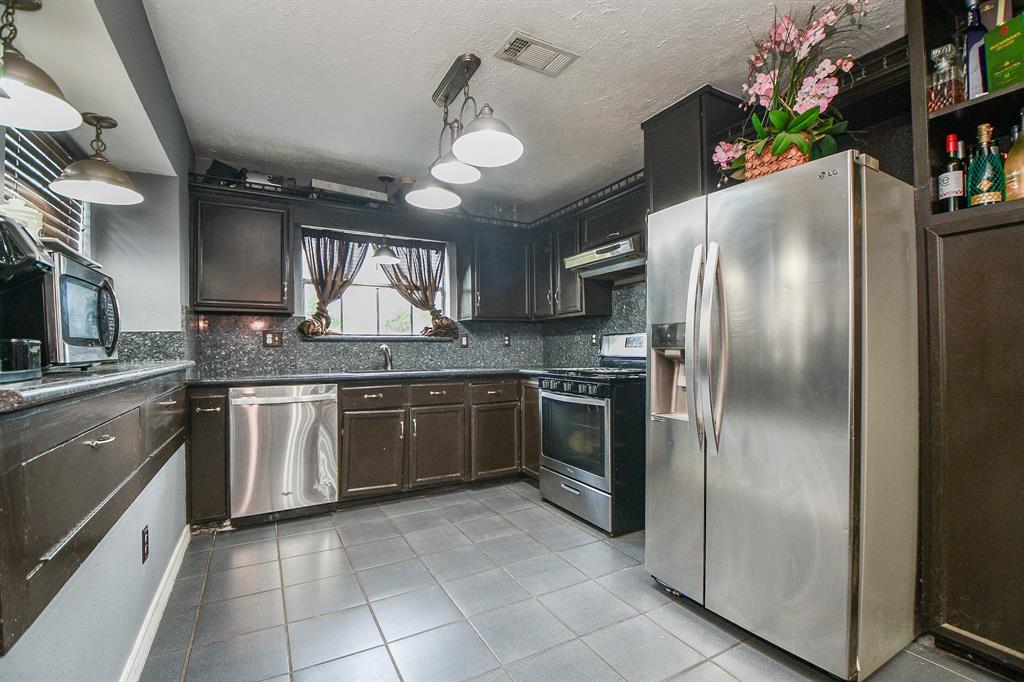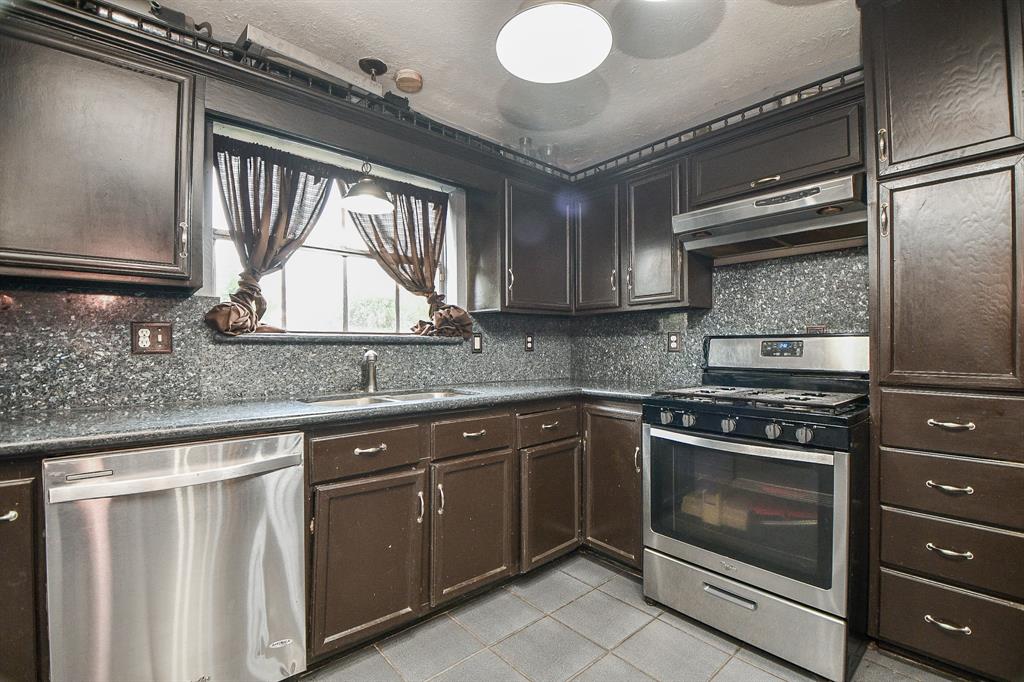 Railing detail above the wall cabinets can invite display items; white luscious granite countertops and durable backsplashes that seem to go on forever!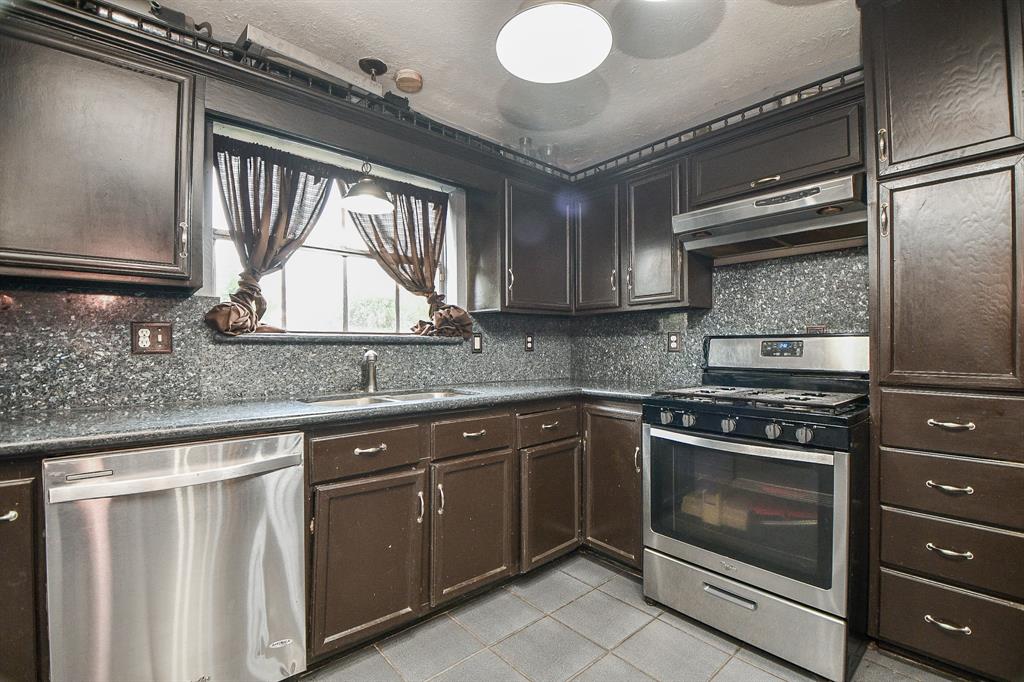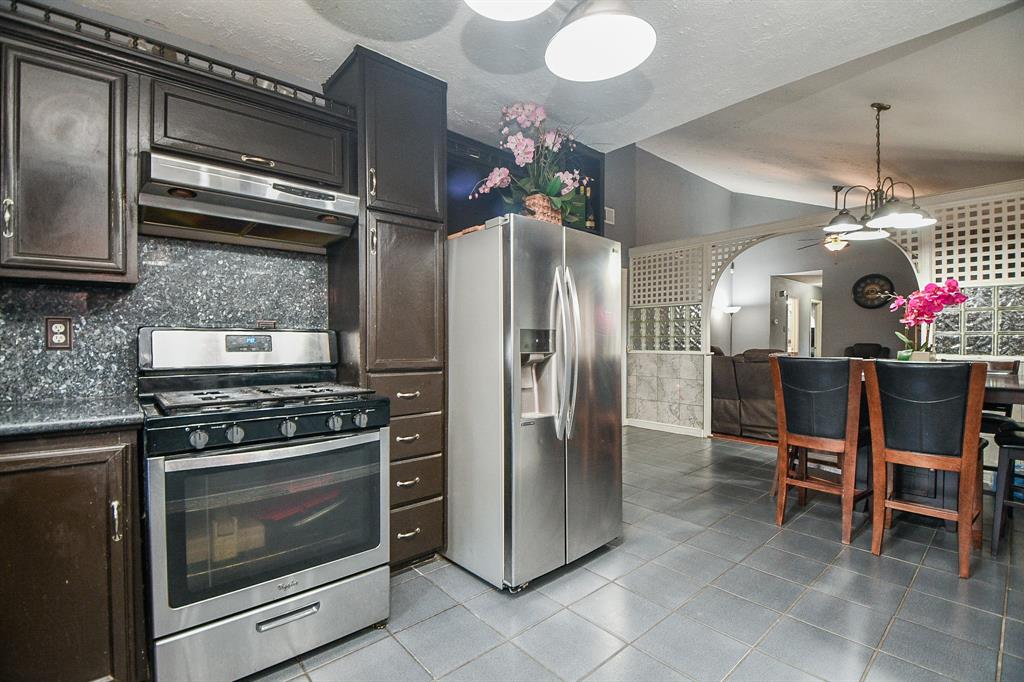 Formal or casual, your blended dining/kitchen areas mesh beautifully.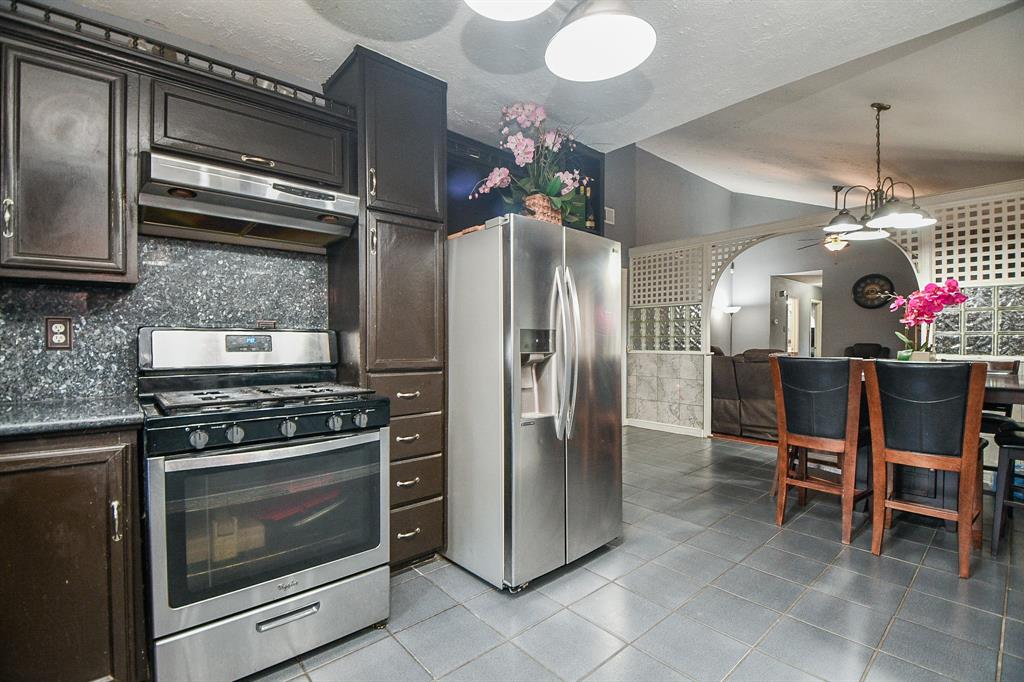 More large windows and good-looking above-counter lighting fixtures, create yet another "station" for everyday tasks. In this case, coffee and microwave appliances claim handy space, above drawer storage.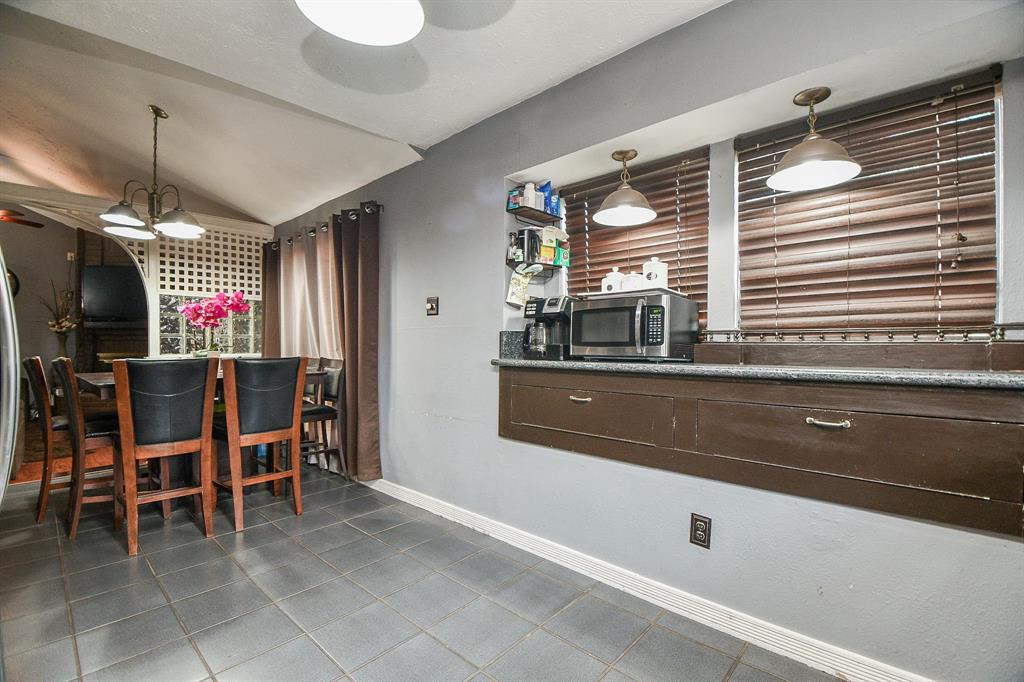 Wide open, unobstructed floor space ensures that cooks and helpers won't be bumping into each other!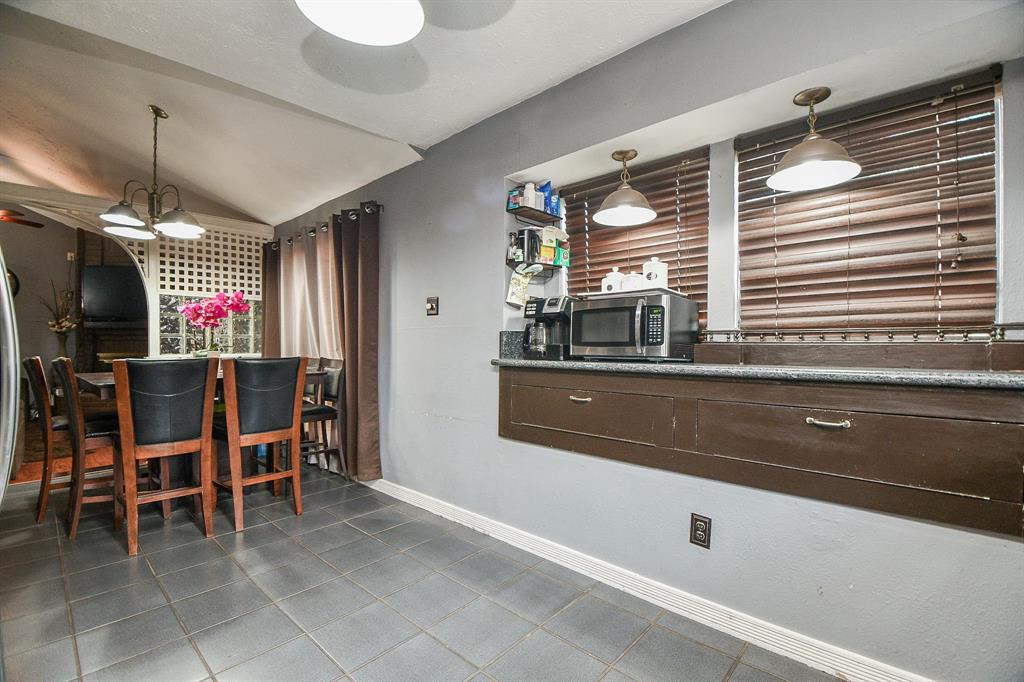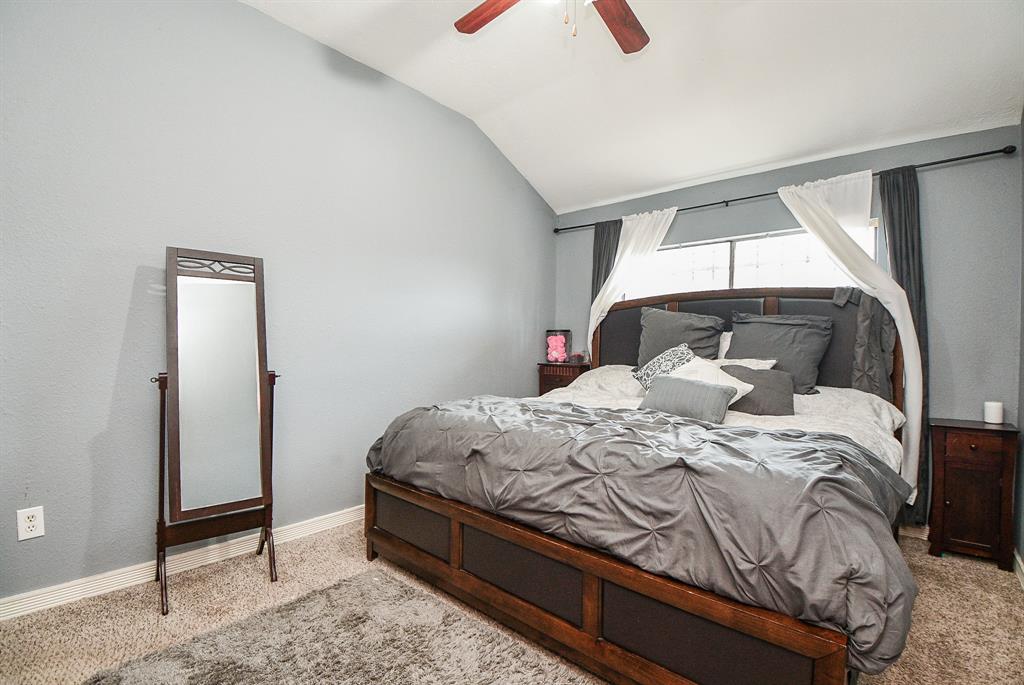 A high, pitched ceiling embraces large bedding pieces in your lushly carpeted primary suite.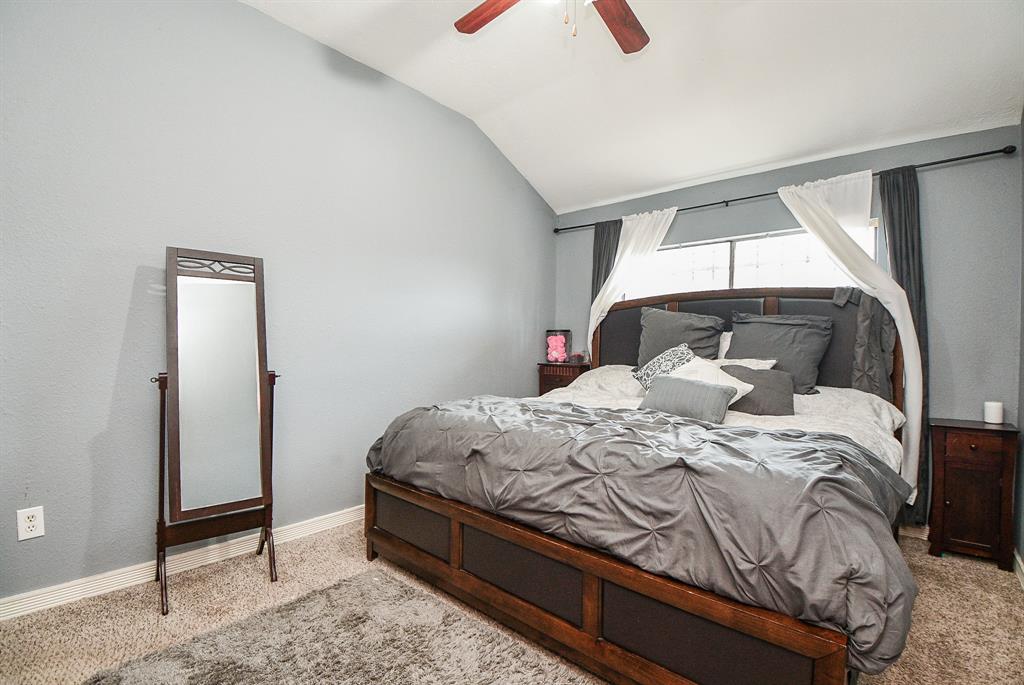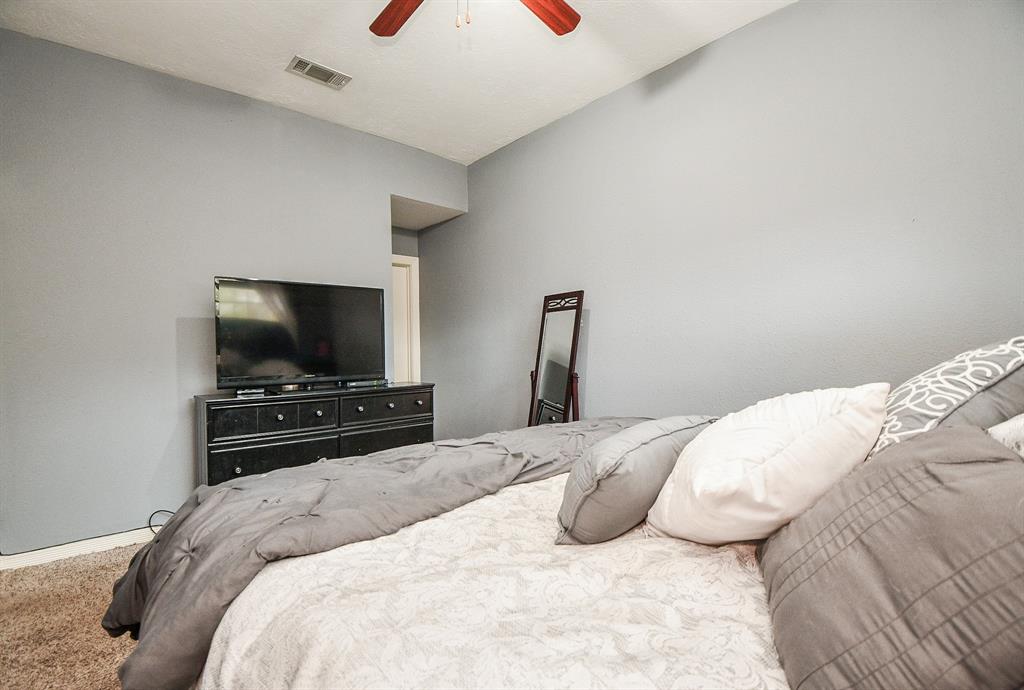 There's plenty of room in your retreat suite for sizeable accent pieces, too.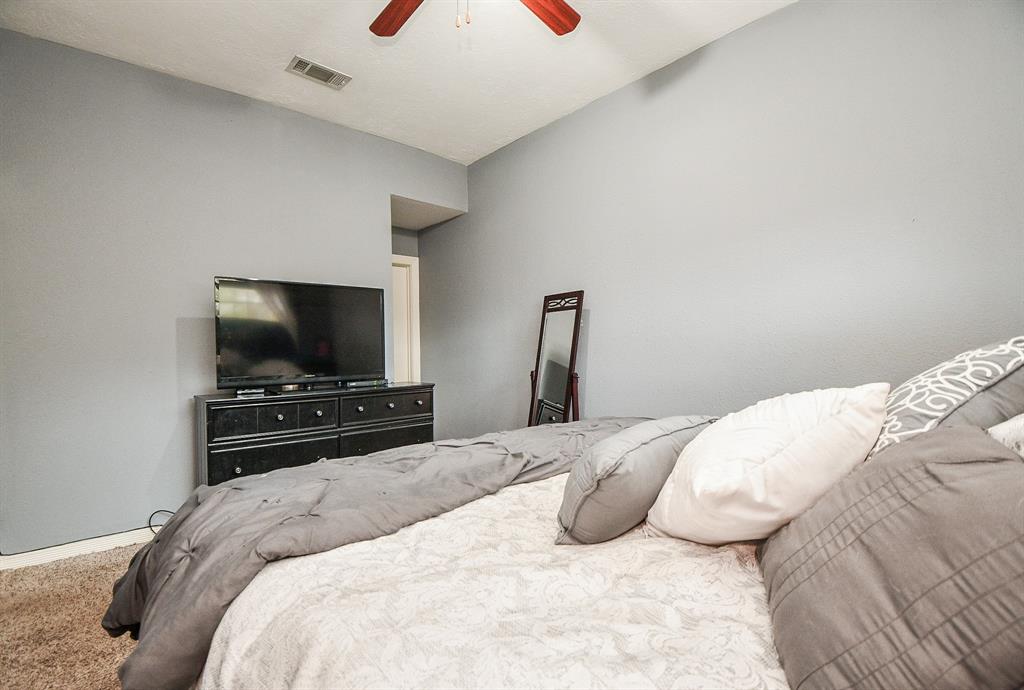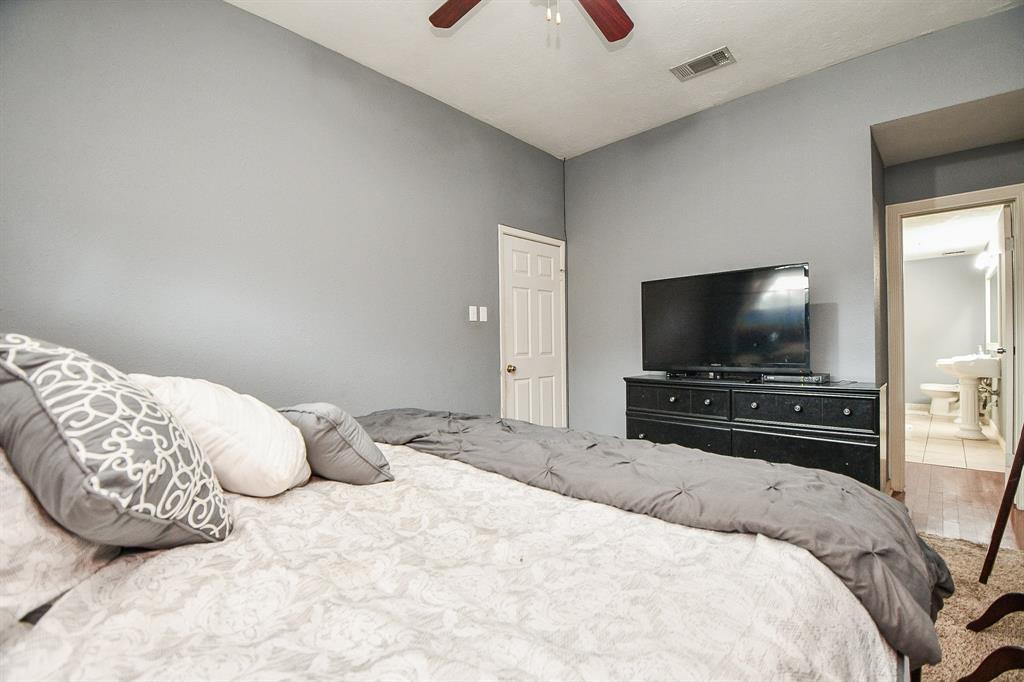 Peeking out right, is your private, ensuite bath.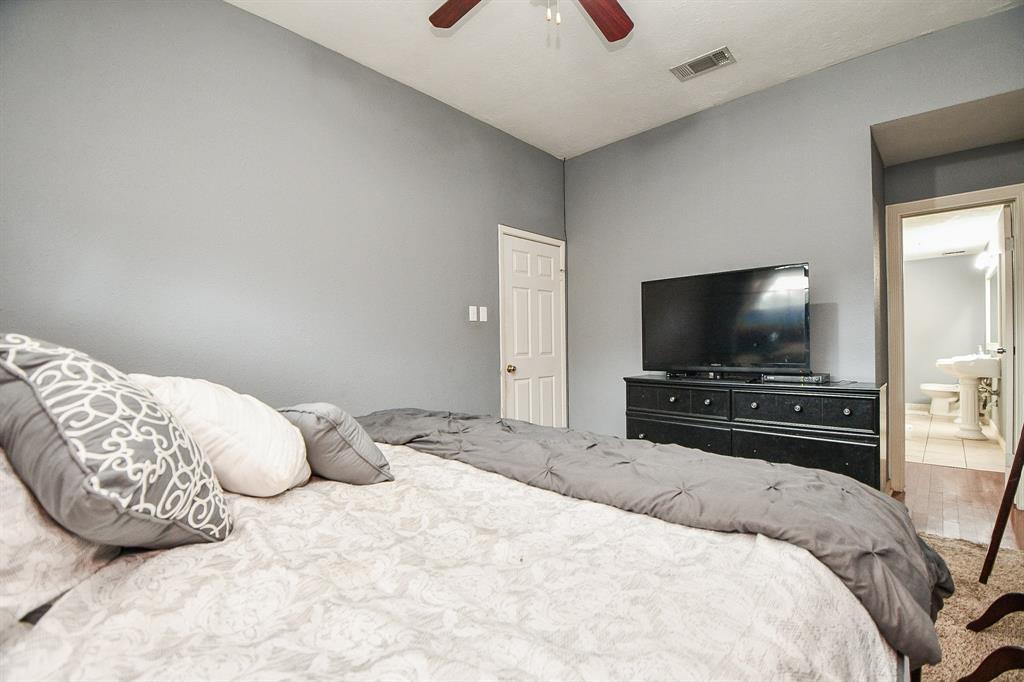 Convenient, separate dual sinks are tucked under this nicely framed, wall-wide mirror. Opposite, is the earth-toned tiled combination shower/soaking tub.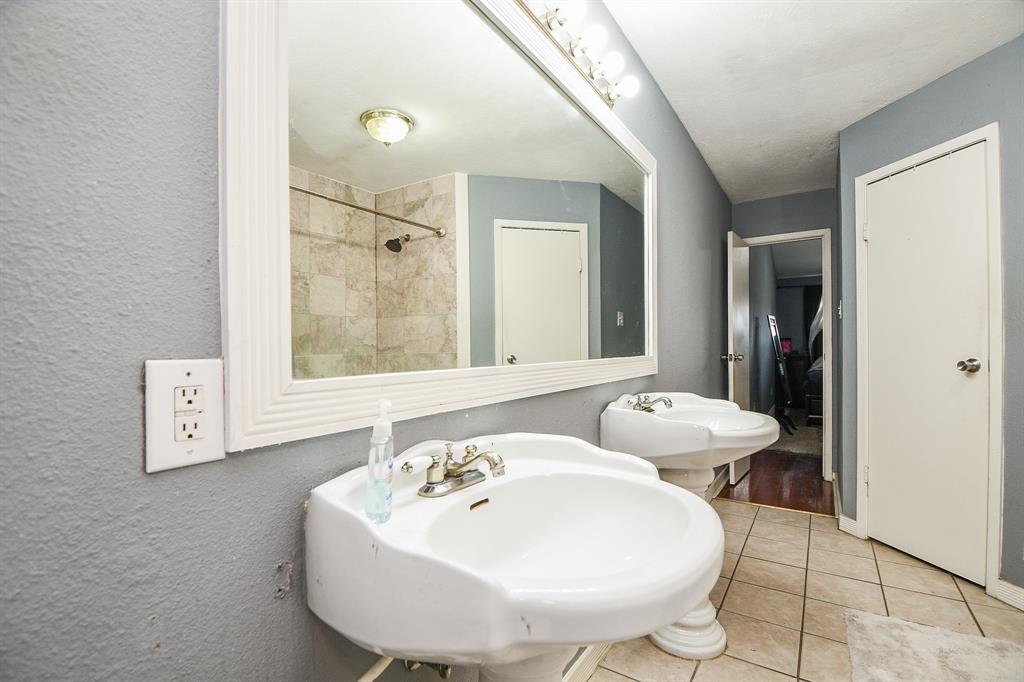 Through the doorway, center, is your primary suite!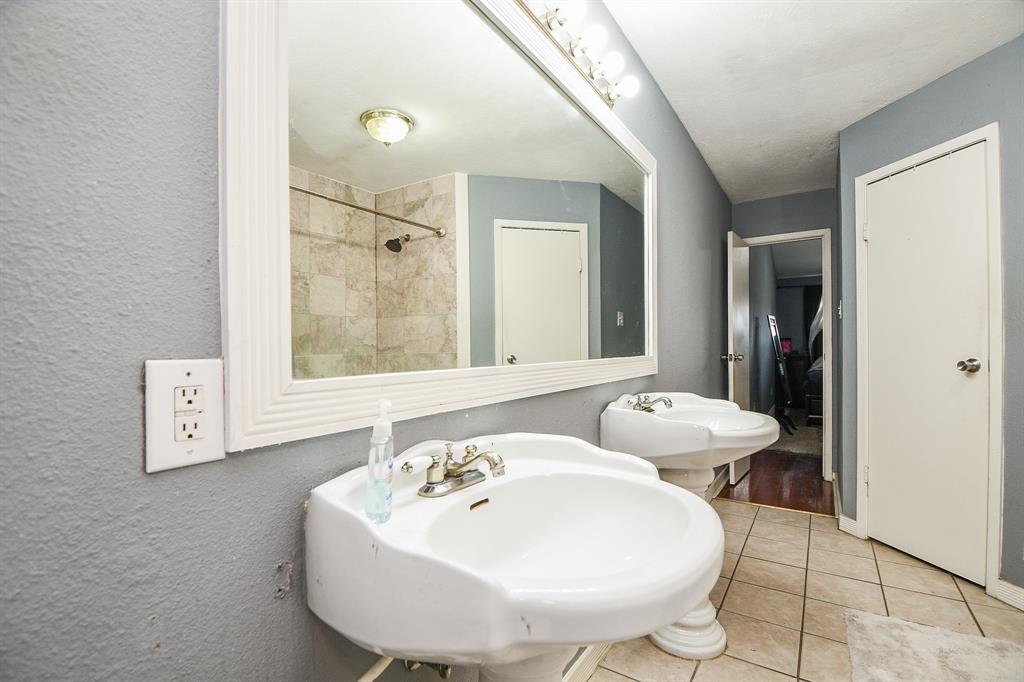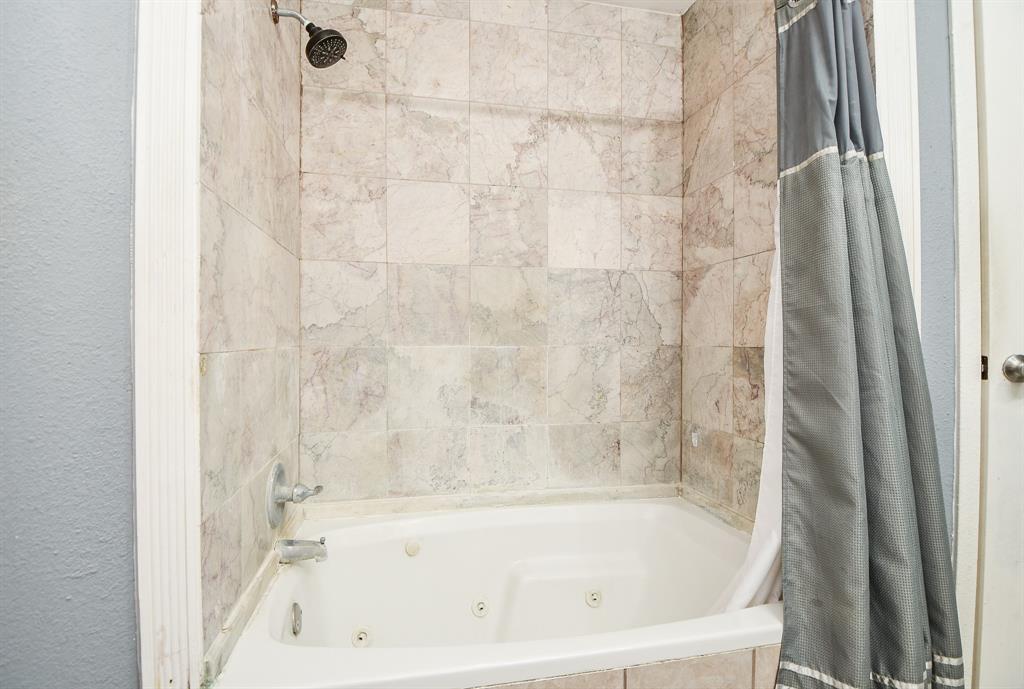 The artistically inspired, earth toned tile in your primary suite makes relaxation a priority.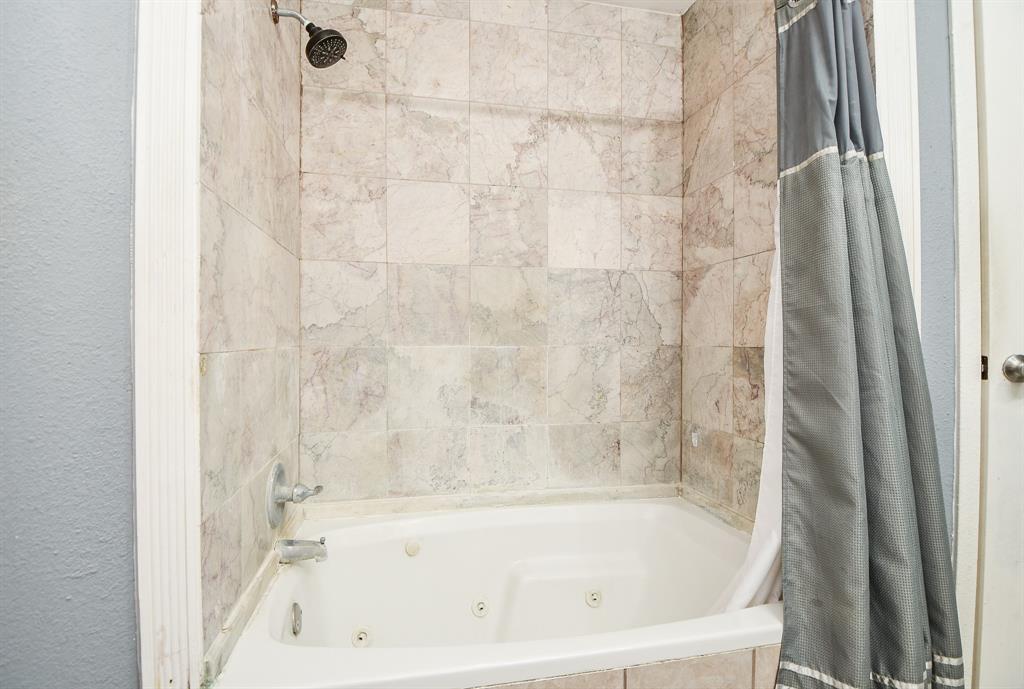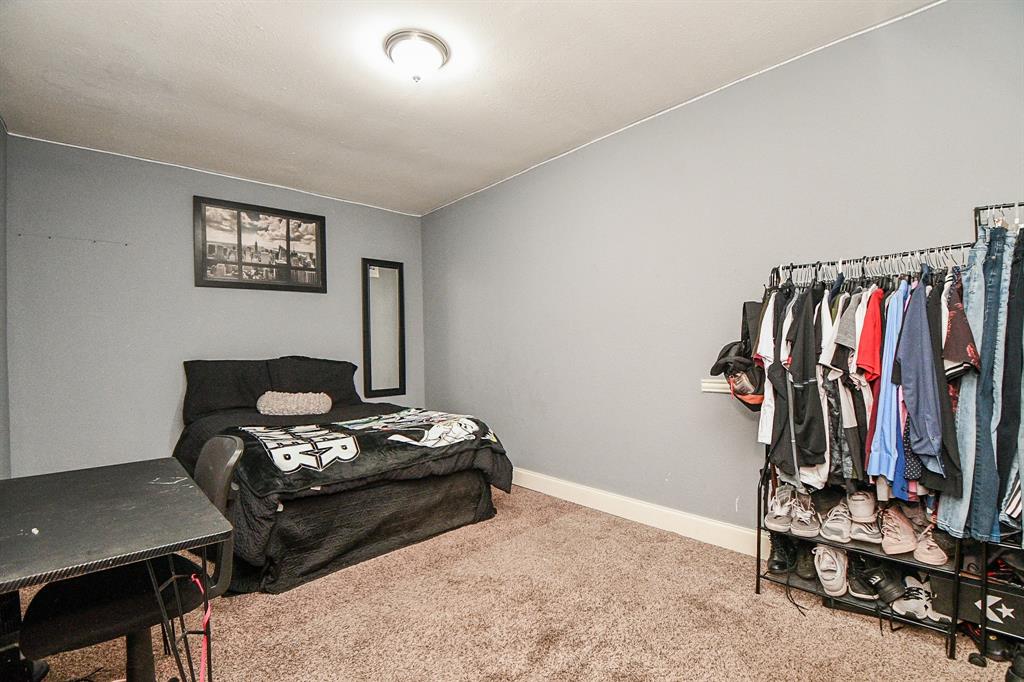 A carpeted, secondary bedroom welcomes good-sized pieces.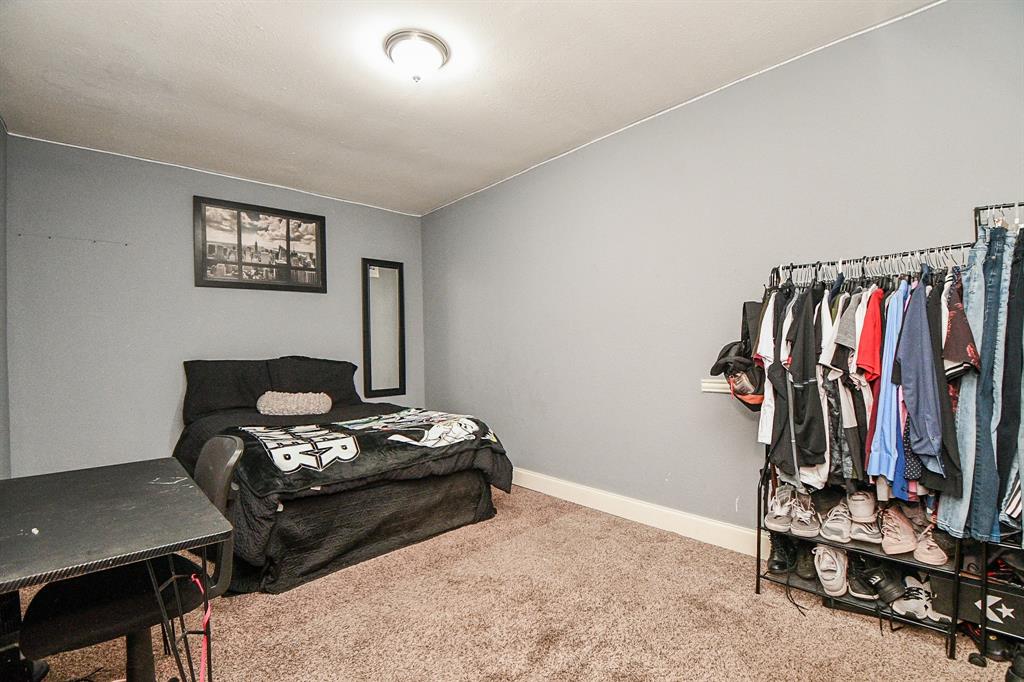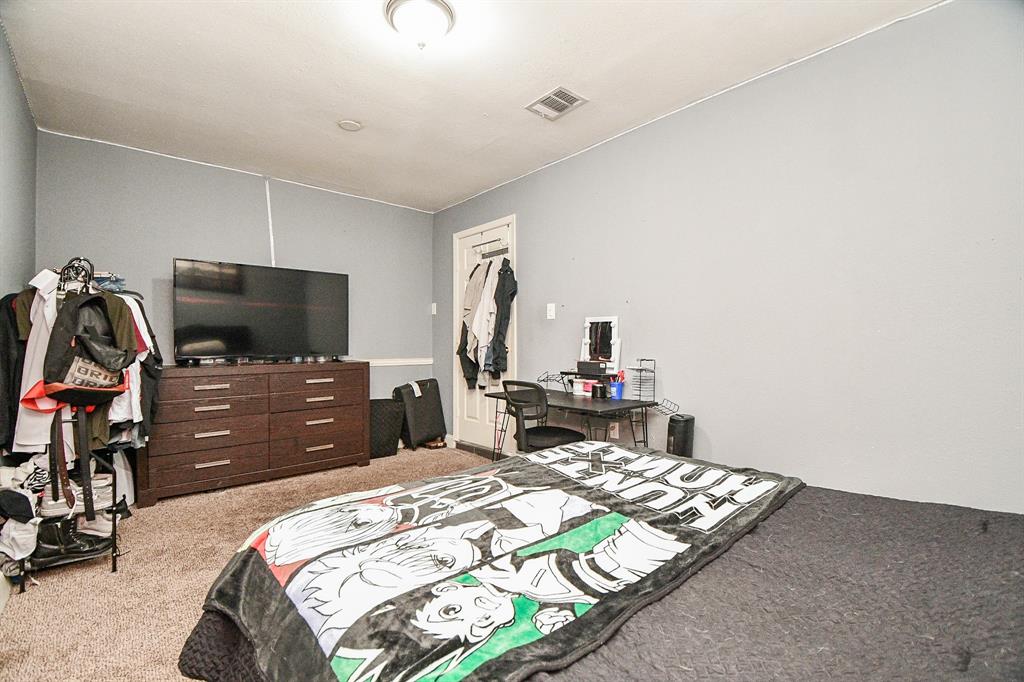 Picture your own placement of furnishings and accents in this room, which is big on floor and wall space.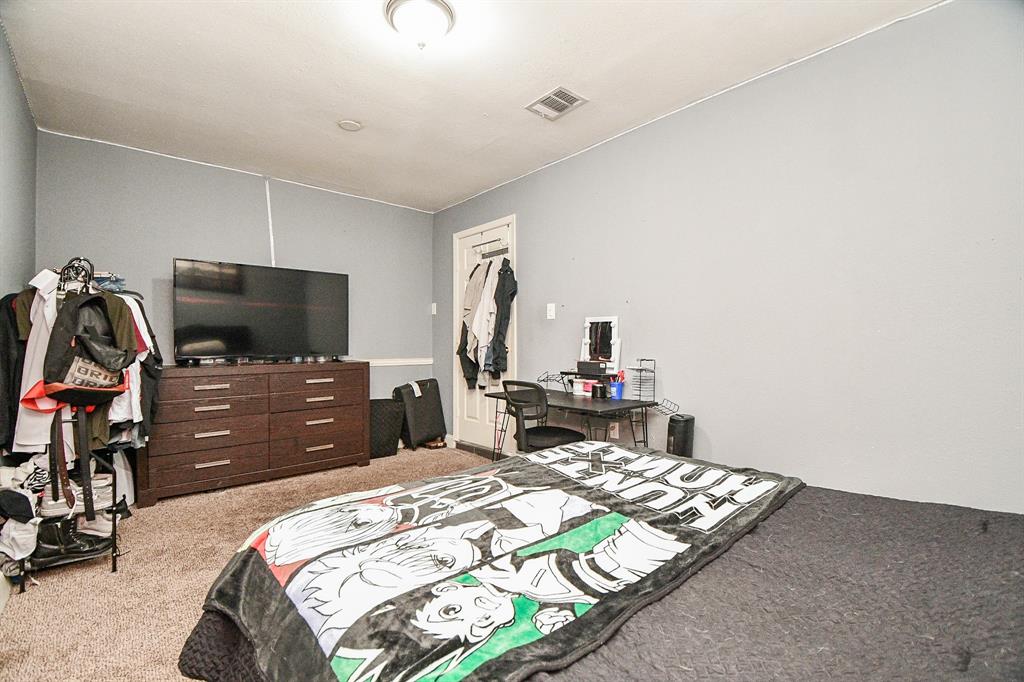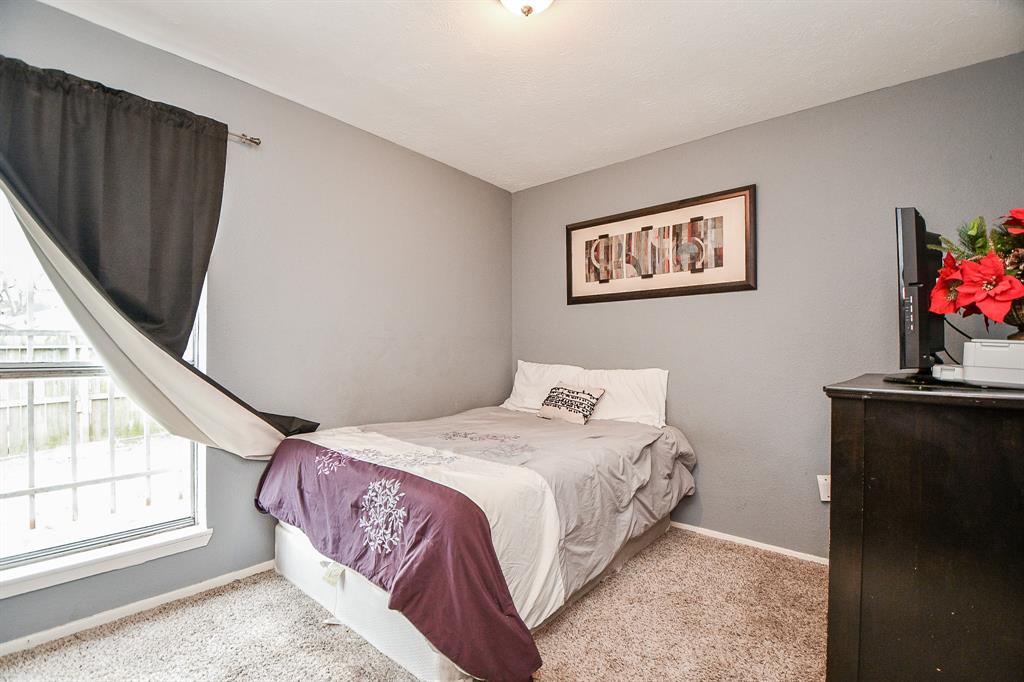 This divine secondary bedroom gets lots of natural light!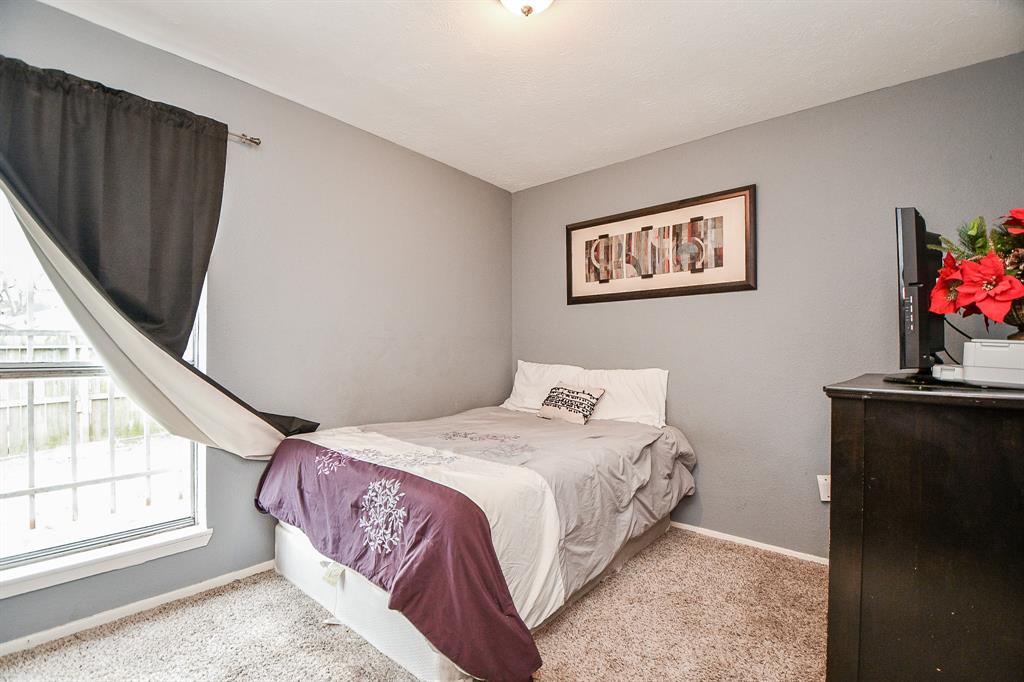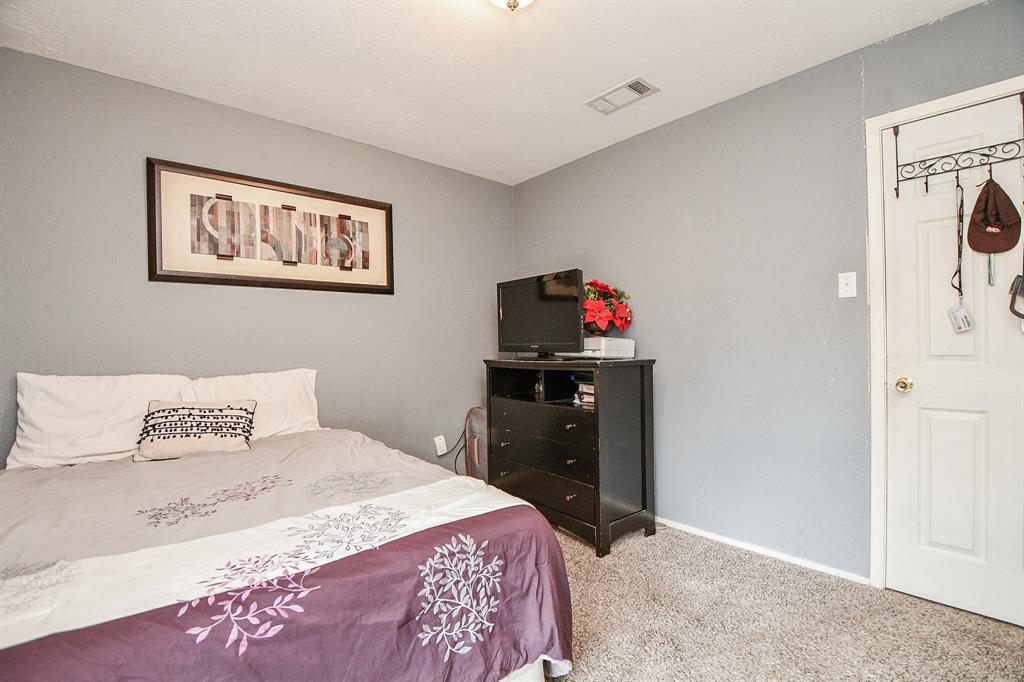 There's room here for everything bedroom OR as an alternate space for, perhaps, a nursery, hobby or exercise room. It's all up to you!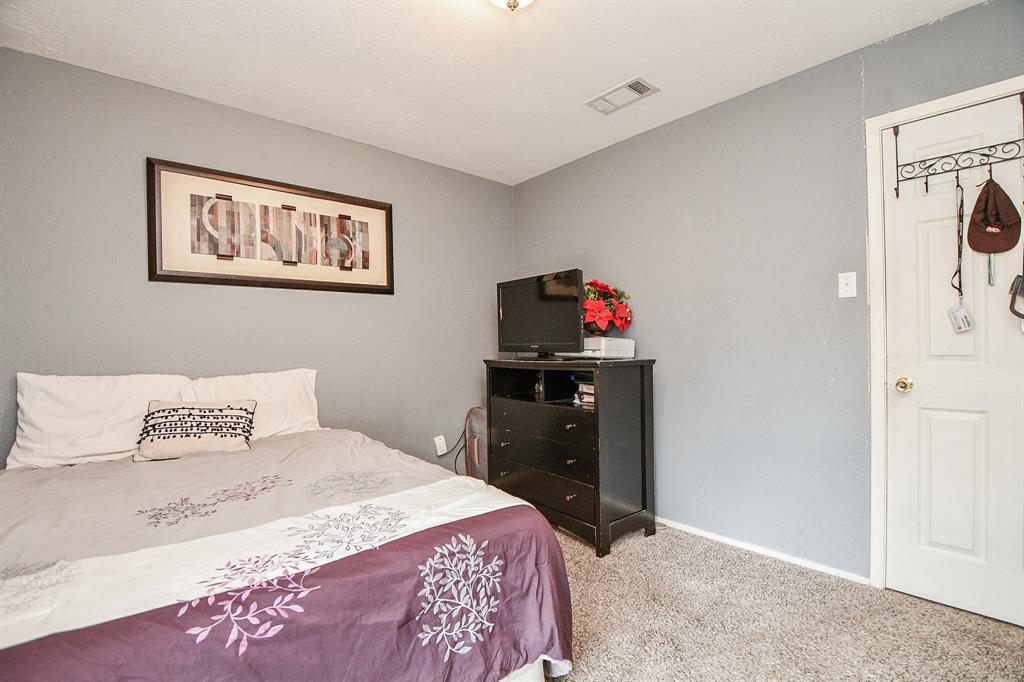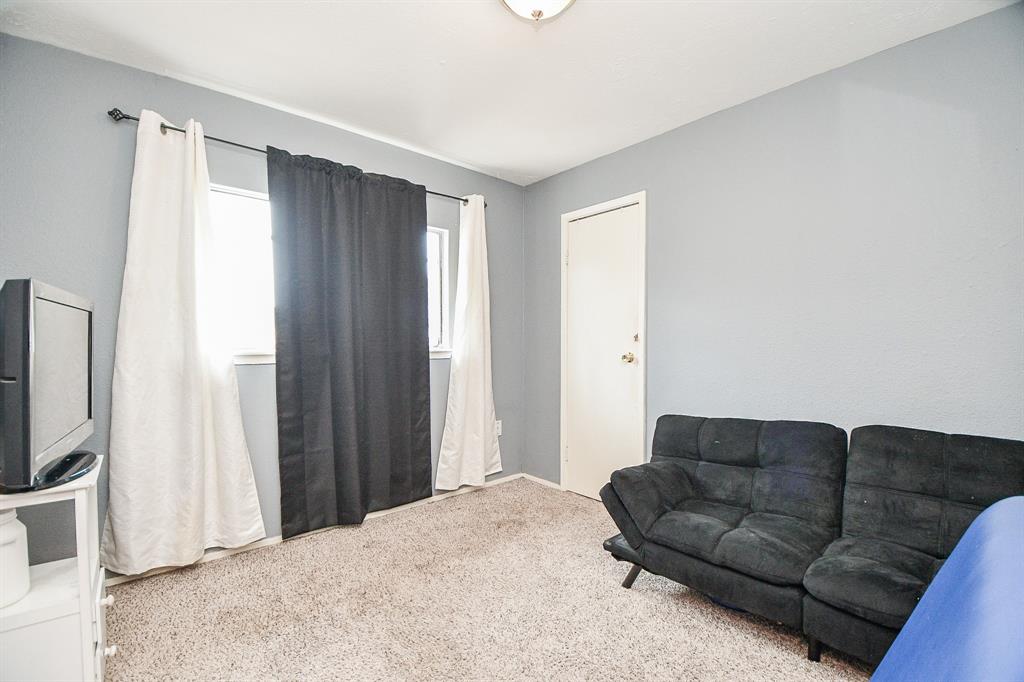 Here's a suggestion as to what an alternate bedroom might become! A quiet den, maybe?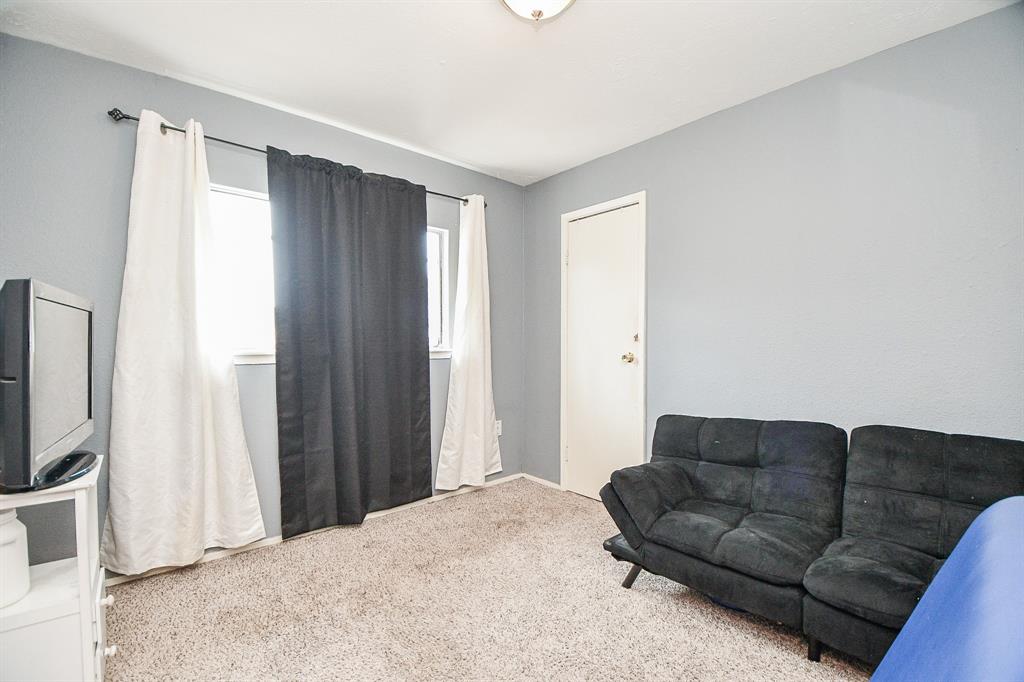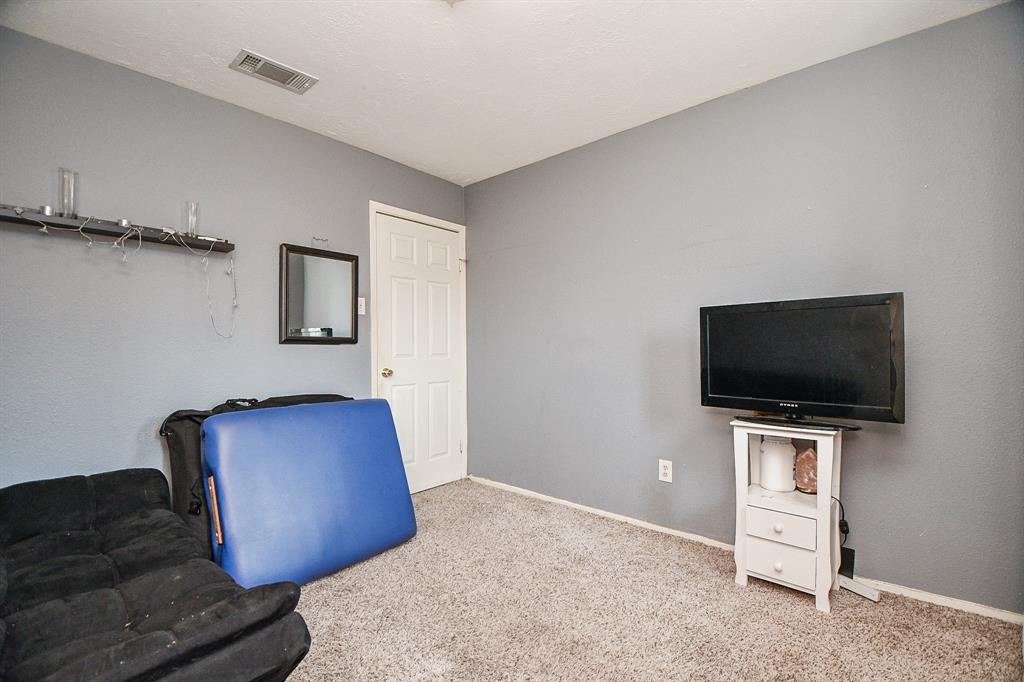 The bedrooms in this home are unique, in that at any time, they may offer extra sleeping or lifestyle space.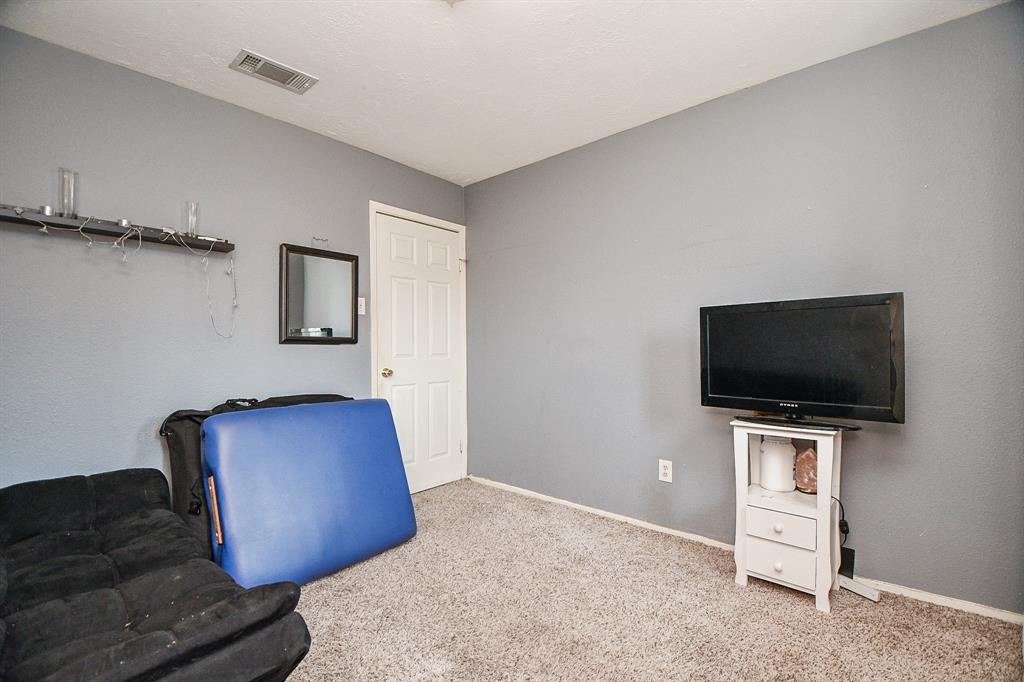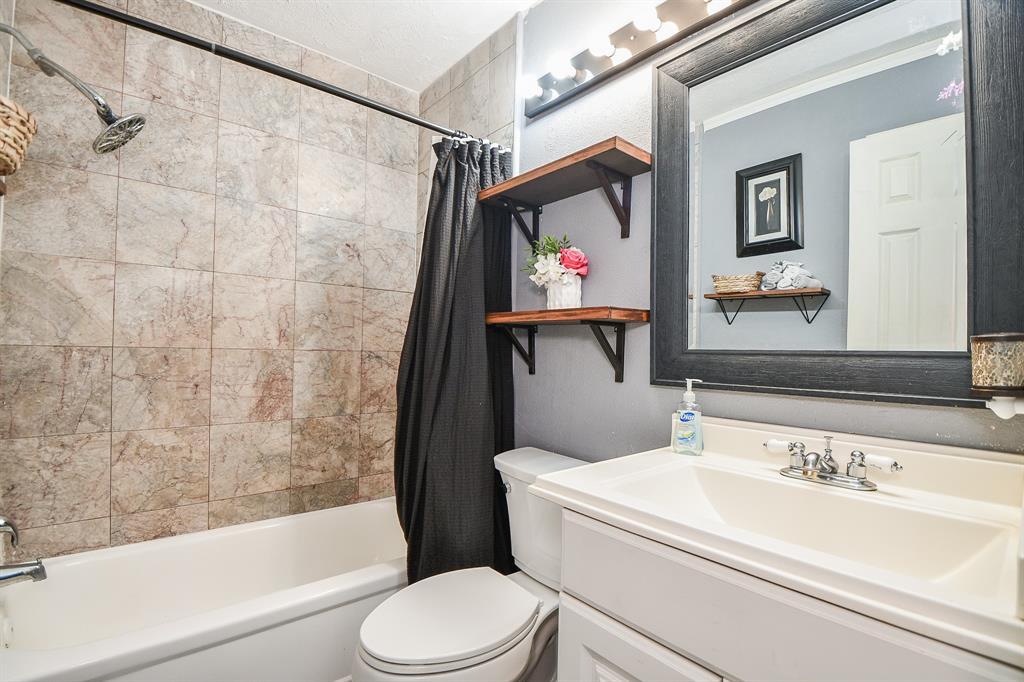 This dramatic, second full bath features stunning wall tile in the combined bath/shower and all the comforts of its primary counterpart.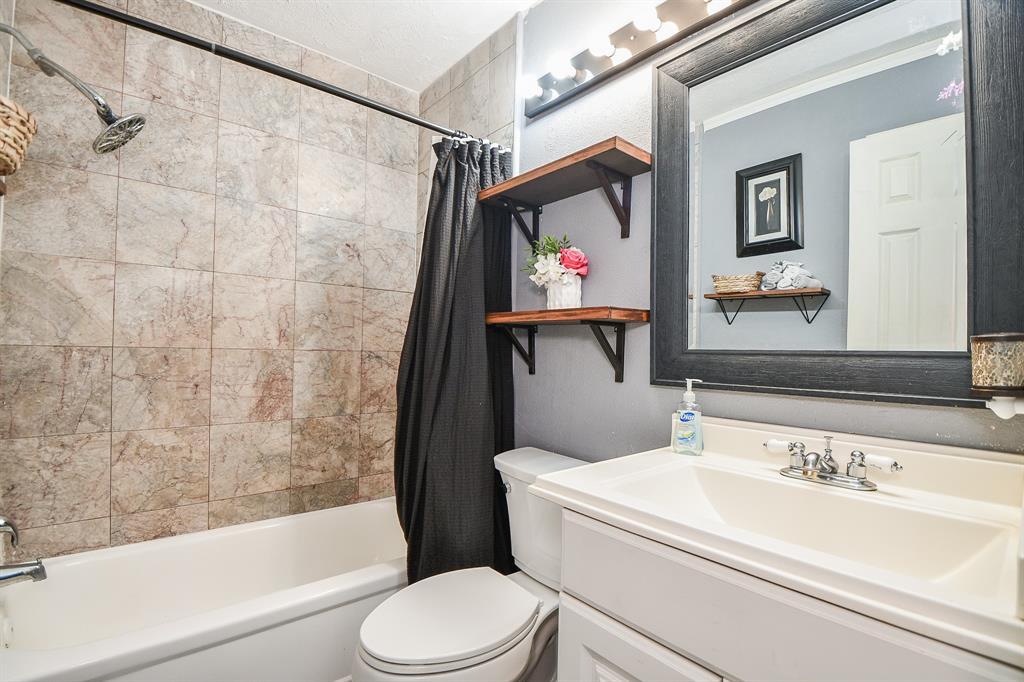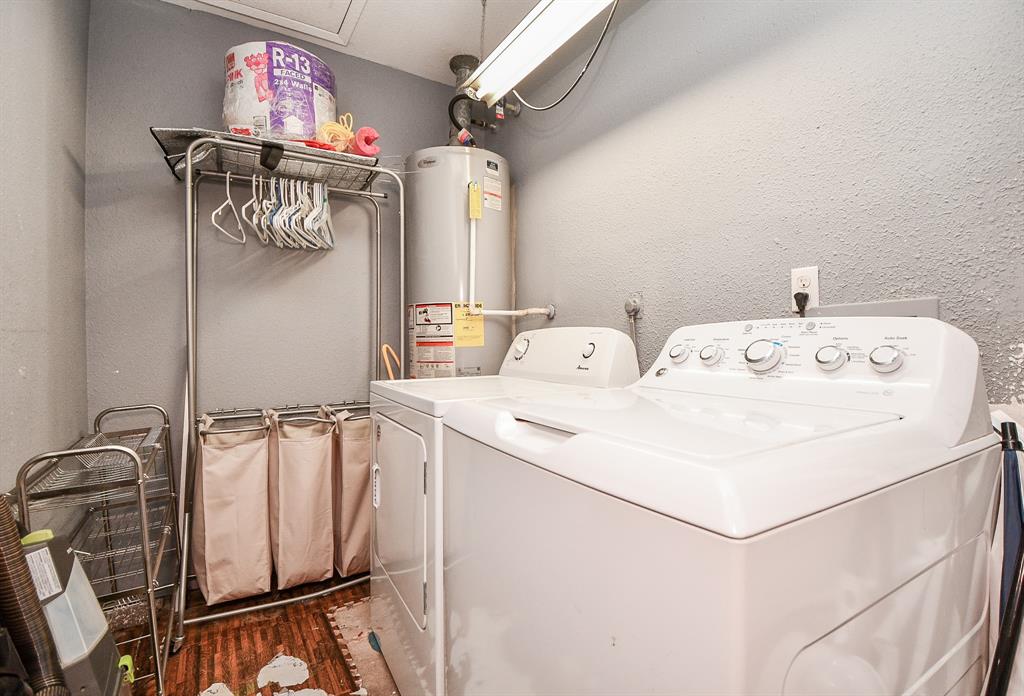 Your large utility room easily accommodates good-sized, dual appliances.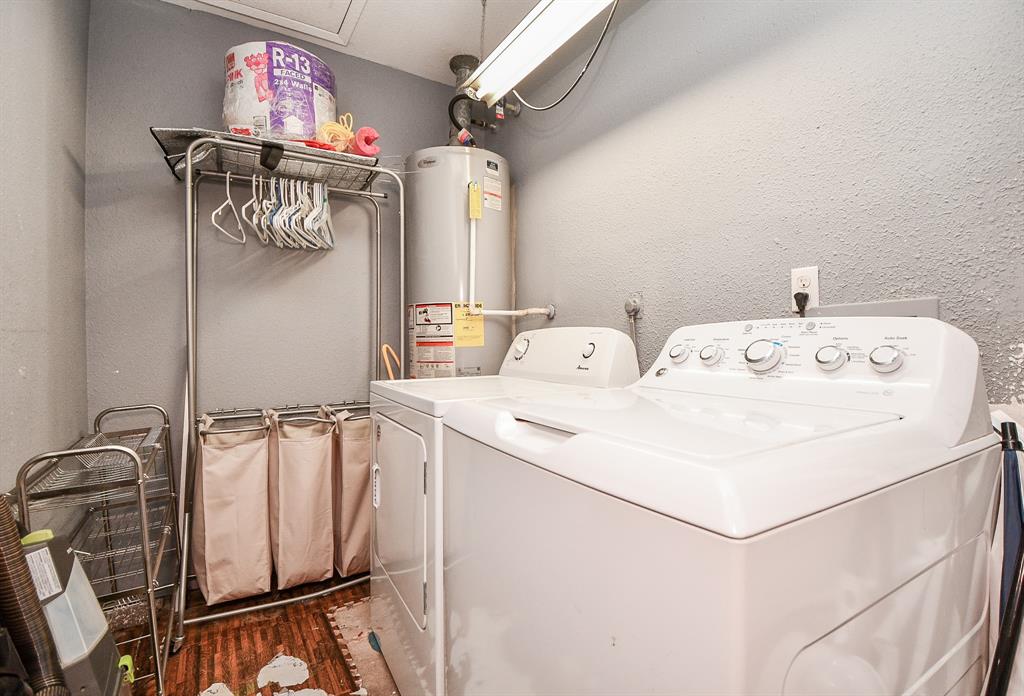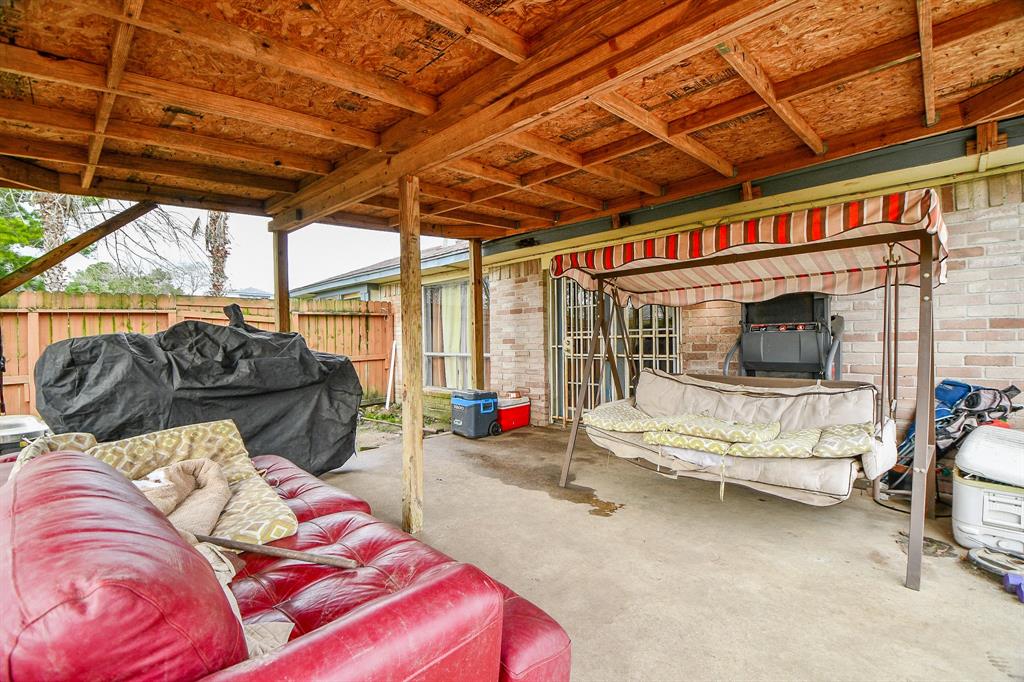 Your huge, covered back patio welcomes seasonal pieces and a warmed grill, of course!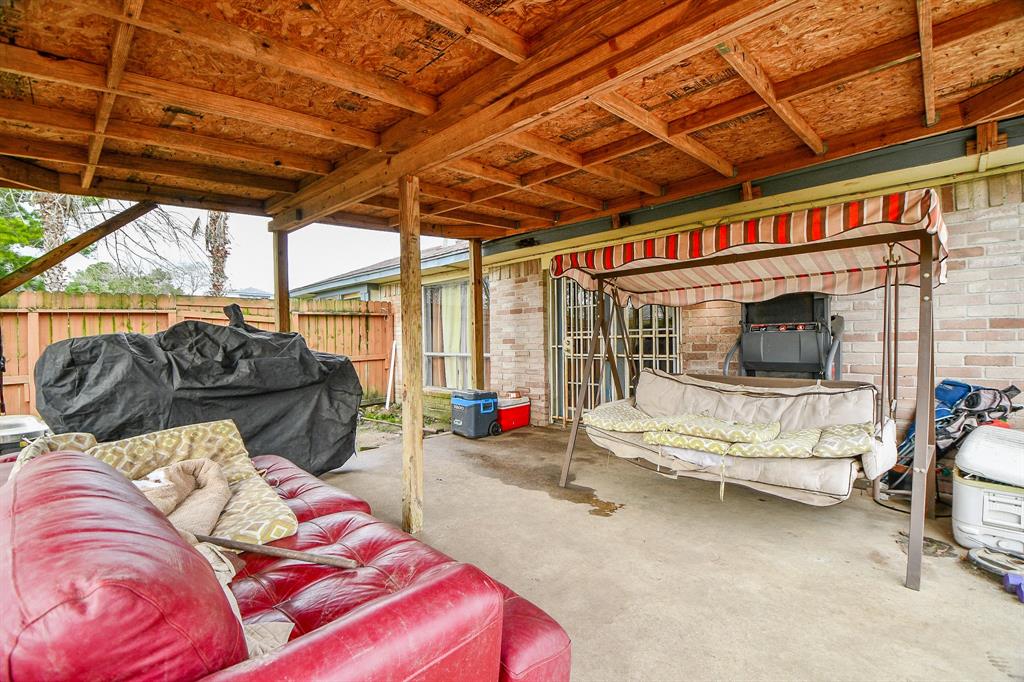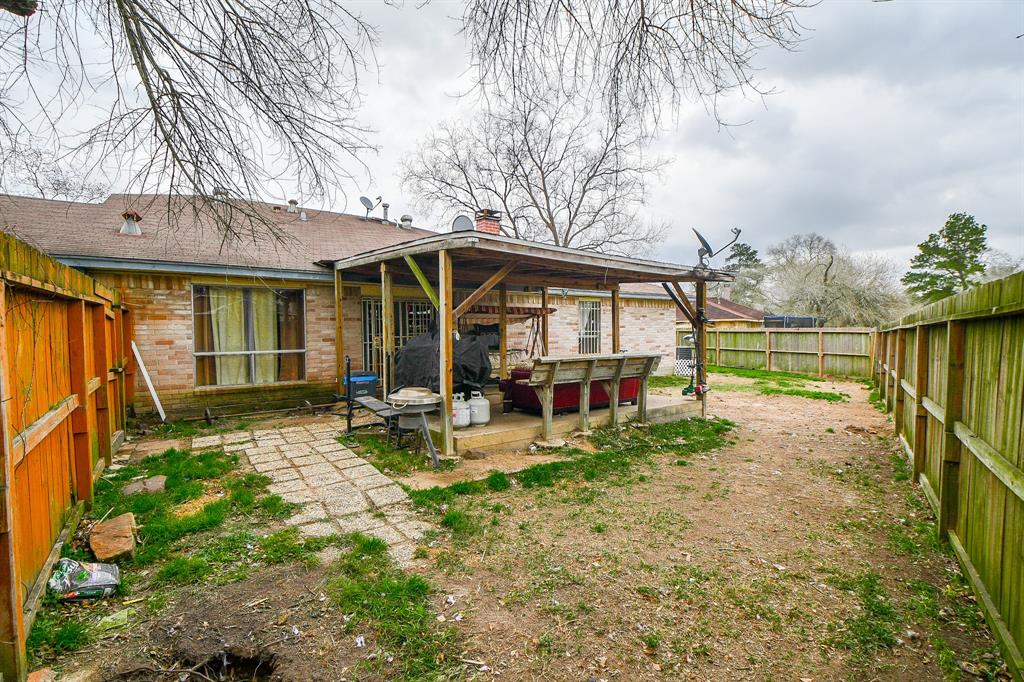 Your backyard is fenced in for added privacy and comfort.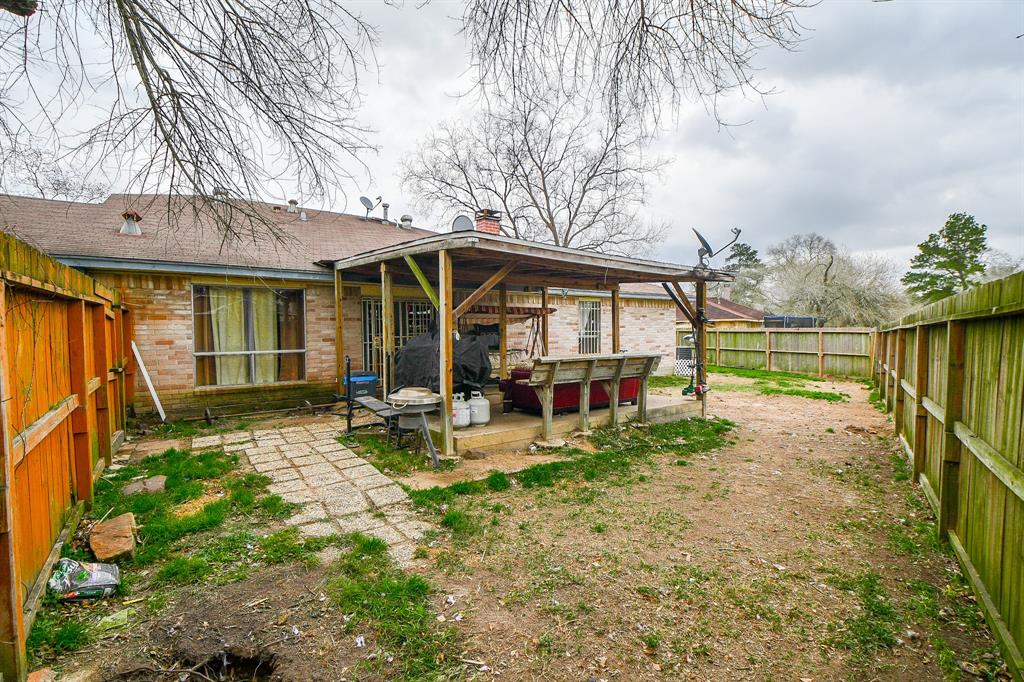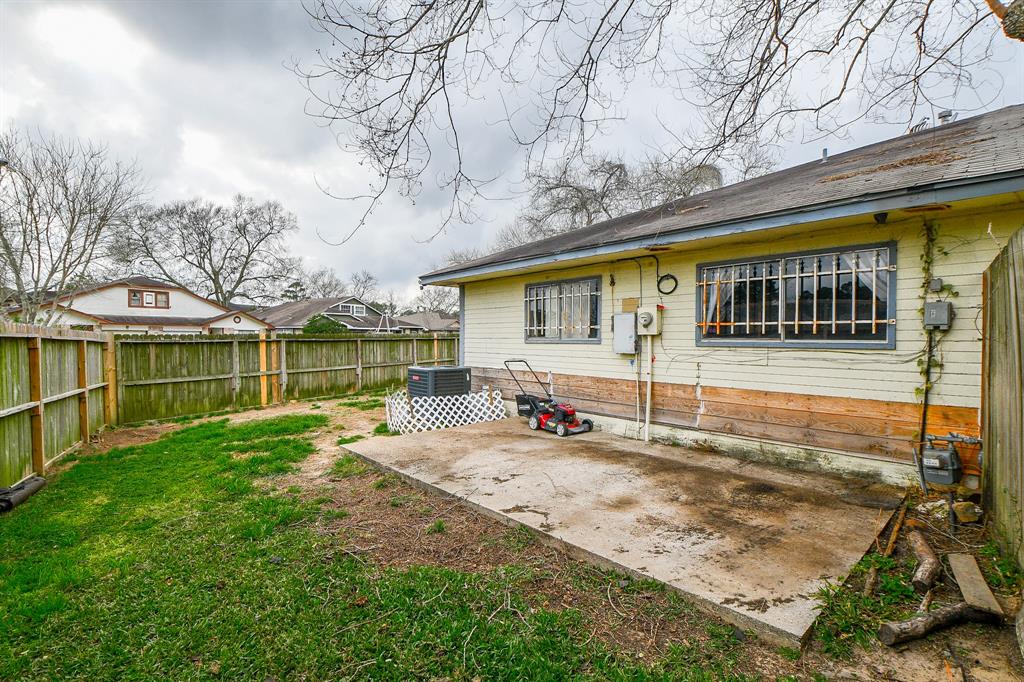 You've got some great space to build on! (And your family pet will thank you for the running room!)